If you thought the classic thumb trick was just a way to baffle and amuse small children, think again.
Vincent Kuo, a magician from Sydney, Australia, has showed off his interpretation of the trick – and it takes things to a whole new level.
First Vincent goes for the classic illusion we all know and love, then he kicks things up a gear by appearing to replace the tip of his thumb with part of his finger.
Finally, he appears to remove his little finger completely. Impressive stuff.
The illusion is part of Vincent's 100 Days Of Magic project in which he's attempting to create 100 brand new magic tricks.
You can see more of his tricks here.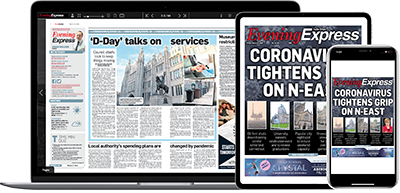 Help support quality local journalism … become a digital subscriber to the Evening Express
For as little as £5.99 a month you can access all of our content, including Premium articles.
Subscribe