Estonia is a country well known for its lakes, making it a very pleasant place for anyone who enjoys a bit of fishing.
But the worst happened to one man when, out with his rod, the frozen lake he'd been fishing from collapsed beneath him.
Luckily the Estonian emergency services seem well-drilled for this sort of thing, and managed to rescue the man in under 10 minutes. It's pretty remarkable.
The Estonian Rescue Board released the video to show the kind of work they do every day, and we have to say we got tired just watching that. What an effort.
Two men used a rescue board to get across the frozen lake in no time at all, before helping dislodge the man and lift him on to the board.
If we ever decide to go fishing on a frozen lake, Estonia will definitely be the location.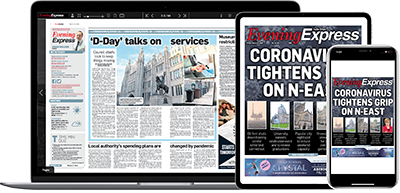 Help support quality local journalism … become a digital subscriber to the Evening Express
For as little as £5.99 a month you can access all of our content, including Premium articles.
Subscribe