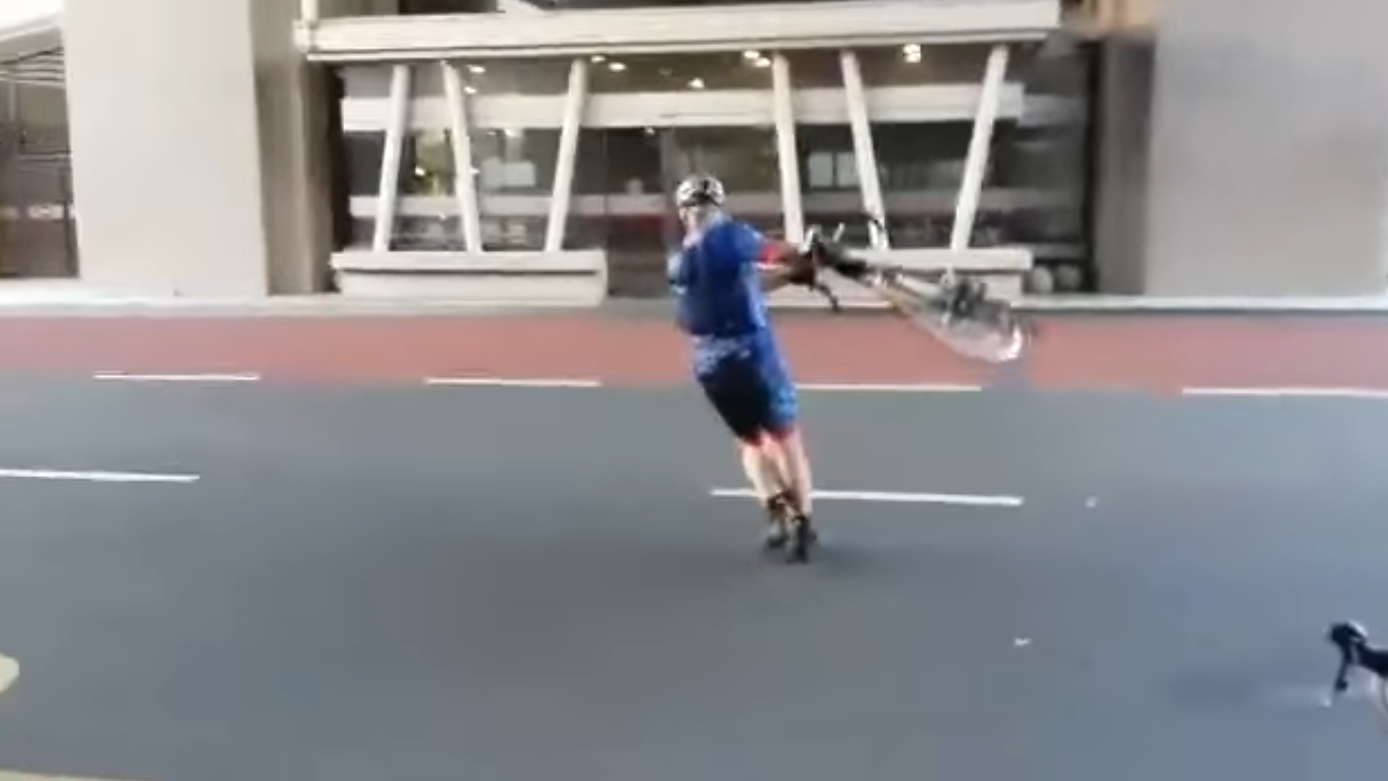 The 2017 Cape Town Cycle Tour race has been cancelled as wind speeds of up to 80km/h made the course unsafe.
URGENT UPDATE. Due to extreme weather conditions, #CycleTour2017 has regrettably been cancelled. Please do NOT approach the start line.

— Cape Town Cycle Tour (@CTCycleTour) March 12, 2017
The 109km race takes place annually, with a spectacular route around the Cape Peninsula – starting from the city of Cape Town. However, after cyclists had to walk across the start line due to the severity of the wind, the race was called off.
To the 35,000 cyclists from around the world billed to take part, the cancellation will come as a blow, but looking at footage from the city, it seems to have been the right decision for safety.
Twitter has been awash with videos of people falling over and being blown backward by the gale.
For the first time in my life I saw a bicycle flying this morning. Sad but a good call by the @CTCycleTour to cancel the race. Safety first pic.twitter.com/bGhHFNcmAw

— OG Molefe (@OG_Molefe) March 12, 2017
Gale force winds in Cape Town today that caused the Cape Town Cycle Tour (Cape Argus) to be cancelled. Via Virgin Active SA pic.twitter.com/9HWFDtkPNA

— Storm Report SA (@StormReportSA1) March 12, 2017
Kean Pienaar – Heavy wind in Cape Town caused the Cape Town Cycle Tour to be cancelled. pic.twitter.com/aRp75FvvUd

— Storm Report SA (@StormReportSA1) March 12, 2017
All was not lost, though as the organisers turned it into an opportunity to do good.
All food from today's cancelled @CTCycleTour hospitality & waterpoints will be donated to #HoutBayFire victims. #CycleTour2017 pic.twitter.com/CklZN5xFaM

— Pick n Pay (@PicknPay) March 12, 2017
The Cape Town Cycle Tour announced that all food and drink from the cancelled race would be donated to the victims of a fire in Hout Bay, which destroyed hundreds of homes and left over one thousand people homeless.