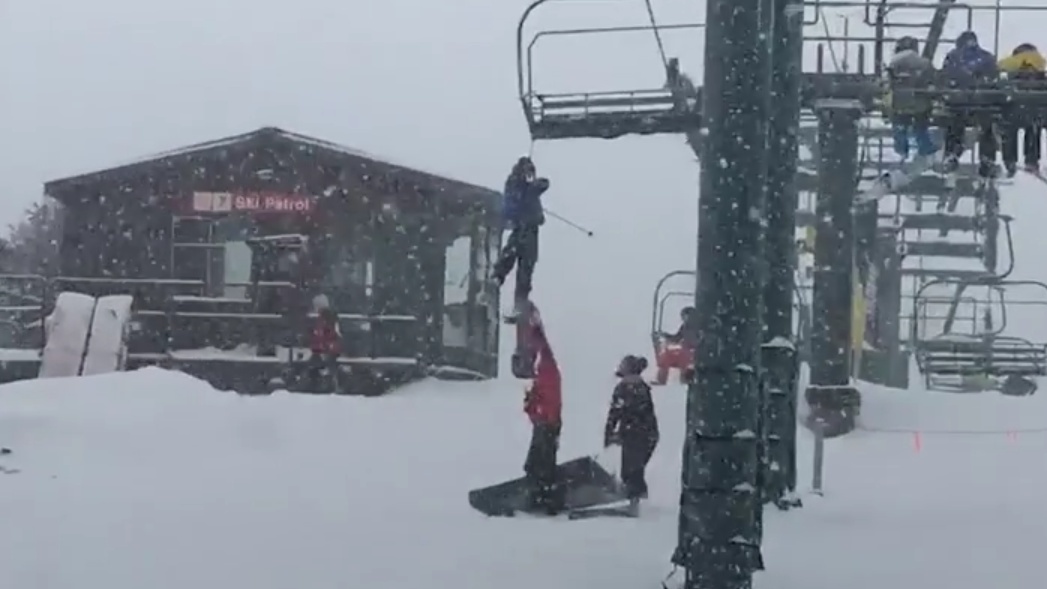 The breath-shortening few seconds a child is left hanging from a chairlift in a US ski resort have been caught on camera.
The boy, thought to be between 10 and 12, is seen swinging in mid-air as snow falls heavily in the Sundance Mountain Resort, south of Salt Lake City in Utah.
Before they begin their rescue, workers put a mat on the ground to cushion a potential drop.
Scaling up a wobbling ladder, the operators finally manage to untangle the boy and haul him back into his seat.
Thankfully, the youngster was unharmed, according to reports.
It is the second time a child has been suspended from a chairlift by his backpack at the resort in less than a month.
A 40-year-old woman from Texas died after falling from a charlift at a Colorado ski resort last week.