This incredible video shows the moment a man cheated death after he was flung from a truck like a ragdoll.
The footage, filmed by a dashcam in south-central Brazil, shows the vehicle barrel rolling across the road at high-speed.
The passenger is then launched from the vehicle as it carries on spiralling down the carriageway.
It is understood the man suffered injuries including a broken leg but, according to relatives, his life was not in danger.
According to The Telegraph, the driver of the truck – who escaped with no injuries – was breathalysed by police but, despite the presence of alcohol, he was under the limit.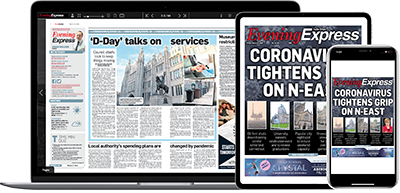 Help support quality local journalism … become a digital subscriber to the Evening Express
For as little as £5.99 a month you can access all of our content, including Premium articles.
Subscribe