Toys 'R' Us will be putting their iconic mascot Geoffrey the Giraffe up for sale next month.
The US-arm of the bankrupt-retailer is also planning to sell a number of website domains it owns, including sex-toys-r-us.com, kinkytoysrus.com and ihatetoysrus.com.
The move comes amid efforts to raise funds to repay creditors as it shuts 735 stores across the United States.
Aberdeen's two stores shut earlier this year, including the large shop at Berryden, after administrators failed to find a buyer for the UK side of the company.
Geoffrey the Giraffe became the store's official mascot in the 60s and served as a 'spokesanimal' for the firm.
For people in the UK he is most recognisable for his appearences in Toys 'R' Us' Christmas adverts.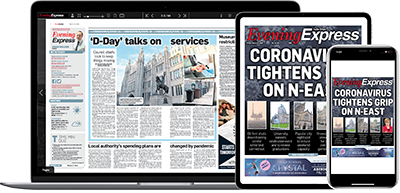 Help support quality local journalism … become a digital subscriber to the Evening Express
For as little as £5.99 a month you can access all of our content, including Premium articles.
Subscribe