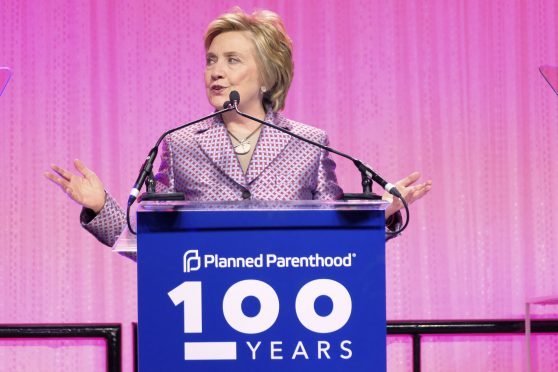 A few months have passed since the US elected its new president, but for Hillary Clinton it's evident that the 2016 race to the White House is still weighing deeply on her mind.
Speaking to CNN's Christiane Amanpour at the Women for Women International's annual lunch in New York, she said she has been going through the "painful" process of reliving the 2016 contest while writing a book.
Clinton also revealed what she believes to be some of the reasons behind her loss to Donald Trump.
Herself
Clinton doesn't cite just one reason for her loss, as there were many contributing factors – including herself.
"It wasn't a perfect campaign," she said. "There is no such thing."
Russia
She highlighted claims over Russia's role over the hacking of her campaign's internal emails and subsequent release on WikiLeaks. US intelligence agencies are investigating whether Russia coordinated with Trump associates to influence the election, something Russia has denied.
"He (Russian President Vladimir Putin) certainly interfered in our election," Clinton said. "And it's clear he interfered to hurt me and help my opponent."
FBI director James Comey
Clinton said that James Comey's letter on October 28 in combination with the WikiLeaks incident "raised doubts in the minds of people who were inclined to vote for me but got scared off".
In fact, she went as far as to say: "If the election were on October 27, I would be your president."
However, these claims haven't best pleased Trump, who has hit back on Twitter.
FBI Director Comey was the best thing that ever happened to Hillary Clinton in that he gave her a free pass for many bad deeds! The phony…

— Donald J. Trump (@realDonaldTrump) May 3, 2017
…Trump/Russia story was an excuse used by the Democrats as justification for losing the election. Perhaps Trump just ran a great campaign?

— Donald J. Trump (@realDonaldTrump) May 3, 2017
Misogyny
When asked by Amanpour whether she was a victim of misogyny, Clinton said that she thought sexism did play a role.
She said that misogyny is "very much a part of the landscape politically, socially and economically".
"To all the little girls watching…never doubt that you are valuable and powerful & deserving of every chance & opportunity in the world."

— Hillary Clinton (@HillaryClinton) November 9, 2016
Later Tuesday evening, while accepting an award from Planned Parenthood, Clinton told a crowd of more than 1,000 that there is still much to do to advance the rights and opportunities of women and girls.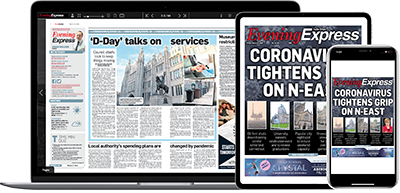 Help support quality local journalism … become a digital subscriber to the Evening Express
For as little as £5.99 a month you can access all of our content, including Premium articles.
Subscribe