Although Mars is now pretty dry, scientists have just found evidence that it might have been wetter in the past than anyone had thought.
An international group of researchers led by the University of Nevada in Las Vegas experimented on a mineral called whitlockite, which indicates the presence of water.
After manipulating it they now think there might have been a lot of it on Mars, which could mean there was also a lot of water.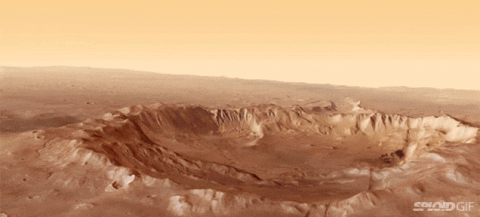 They started their study by creating a synthetic version of whitlockite and subjecting it to several X-ray experiments, which simulated the conditions of meteors being ejected from Mars on a very small scale.
They found that whitlockite dehydrated and became another mineral called merrillite. So if whitlockite was present on Mars, it mostly became merrillite when it was spat out by the red planet.
Merrillite is often found on Martian meteors, which probably means there was a lot of whitlockite on Mars. As this can be dissolved in water and contains phosphorous – which is an essential component of life on Earth – this could be good news for the prospect of life on Mars.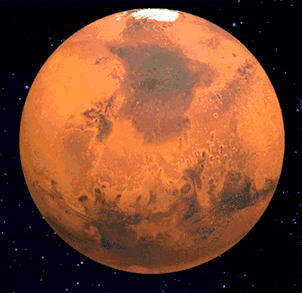 But the most exciting prospect is the idea that Mars had more water than scientists have previously thought, because more hydrogen-containing whitlockite means more water.
"If even a part of merrillite had been whitlockite before, it changes the water budget of Mars dramatically," said Oliver Tschauner, a professor at the University of Nevada and co-author of the paper.
"The only missing link now is to prove that (merrillite) had, in fact, really been Martian whitlockite before. We have to go back to the real meteorites and see if there had been traces of water."
The research was published in the journal Nature Communications.