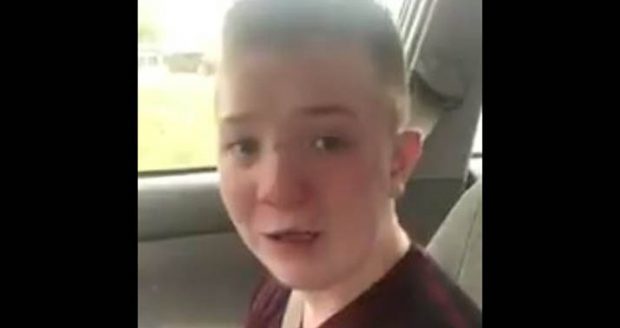 An emotional video of a young boy describing how bullies poured milk on him, shoved ham down his clothes and made fun of his appearance has attracted the attention and support of celebrities across social media.
Justin Beiber, Snoop Dogg, Katy Perry and Mark Hamill are just some of the stars to take to Twitter and send messages of support to Tennesse youngster Keaton Jones, as well as inviting him to the premiere of the next Avengers movie.
The original video, posted by his mother on Facebook, has been watched more than 22 million times.
Reposts of the videos on other social media sites have also been watched millions of times.
In the minute-long clip, filmed at the request of the young boy, he asks: "Just out of curiosity, why do they bully?
"What's the point of it? Why do they find joy in taking innocent people and find a way to be mean to them? It's not OK.
"People that are different don't need to be criticised about it. It's not their fault. If you are made fun of, just don't let it bother you."
Celebrities have taken to social media using #StandWithKeaton to lend their support to the youngster and condemning the actions of bullies everywhere.
Some have even offered to hang out with the youngster, including Avengers star Chris Evans inviting him along to the premiere of the next movie.
Stay strong, Keaton. Don't let them make you turn cold. I promise it gets better. While those punks at your school are deciding what kind of people they want to be in this world, how would you and your mom like to come to the Avengers premiere in LA next year? https://t.co/s1QwCQ3toi

— Chris Evans (@ChrisEvans) December 10, 2017
You are the MAN #KeatonJones. That video is powerful and correct. Bullying is not okay. ✊?

— terrycrews (@terrycrews) December 11, 2017
Keaton-Don't waste time wondering why a bully would be so mean-They're sad people who think hurting others will make them feel better because they really don't like themselves-They're just jealous because you're so smart & handsome❤️Your friend-mh https://t.co/SUMw3OoCTm

— Mark Hamill (@HamillHimself) December 10, 2017
I #StandwithKeaton. Keaton baby, just know you're not alone. There are so many people who come out of bullying so much stronger and you will be one of them!! God bless you sweetheart. https://t.co/LdCAy2lDHu

— Demi Lovato (@ddlovato) December 11, 2017
https://twitter.com/katyperry/status/939992273135243266
Hey, #KeatonJones – you have friends here at the UFC, buddy. Today and everyday. #StandWithKeaton @Lakyn_Jones | @DC_MMA @TWooodley @FelderPaul @SugaRashadEvans @KennyFlorian pic.twitter.com/ZxX0cY1bu7

— UFC (@ufc) December 10, 2017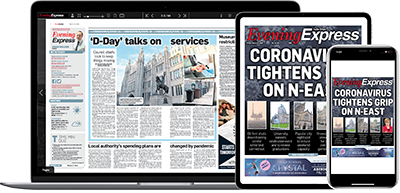 Help support quality local journalism … become a digital subscriber to the Evening Express
For as little as £5.99 a month you can access all of our content, including Premium articles.
Subscribe