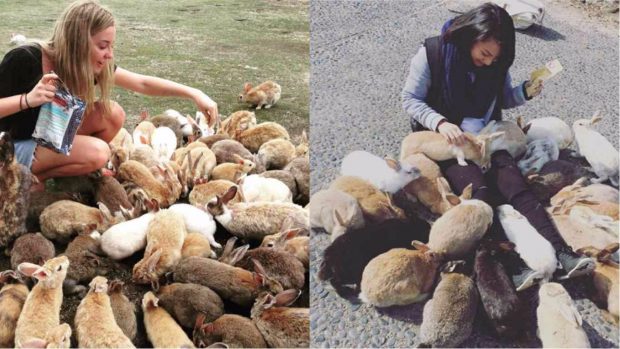 A Japanese island is becoming a tourist hotspot for one reason only: it is home to hundreds of tame rabbits.
Okunoshima, otherwise known as Rabbit Island, is located in the Seto Inland Sea National Park and hosts 100,000 visitors every summer for hiking, museum visits and seeing cute bunnies.
https://instagram.com/p/BSgGoOaFNXd/
Bunnies aren't the only reason you should visit the island, though. It's also breathtakingly beautiful.
With lush, green forest inland and crystal blue waters on the coast, the 4.3km-circumference island is easy to explore on a day or weekend trip, even if you aren't a fan of our cotton-tailed friends.
https://instagram.com/p/BShVB6FBwSk/
It's not difficult to see why the place is so popular. Visitors can bring their own rabbit food or purchase it from the shop to attract the fluffy friends, or visit an array of attractions including hot springs.
However, the beauty and bunnies are a departure from Okunoshima's dark past. During the Second World War, the island was used to manufacture poison gas and some poor rabbits were brought in to test its effects.
Visitors can learn more about the island's past by visiting the Poison Gas Museum, one of Japan's many small museums educating the public and tourists about Japan's history.
Remnants of Geiyo Fortress, and a gas manufacturing plant (chemical weapons). On Ōkunoshima Island. pic.twitter.com/G2zciRDwpx

— Darrell Drake ? (@ActualSailorCat) November 22, 2016
If that's a bit hardcore for you, try the visitor centre, where you can pick up guides on local plant life and hiking routes.
Although rumours suggest the current rabbit population of the island may have descended from the wartime test rabbits, others say rabbits bred from a select eight that were brought to the island by schoolchildren in the 1970s.
Either way, the reason the cute little creatures have proliferated into the hundreds on the island is a lack of predators. This is no accident, as dogs and cats are banned.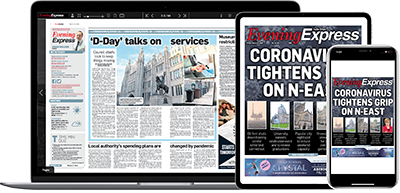 Help support quality local journalism … become a digital subscriber to the Evening Express
For as little as £5.99 a month you can access all of our content, including Premium articles.
Subscribe