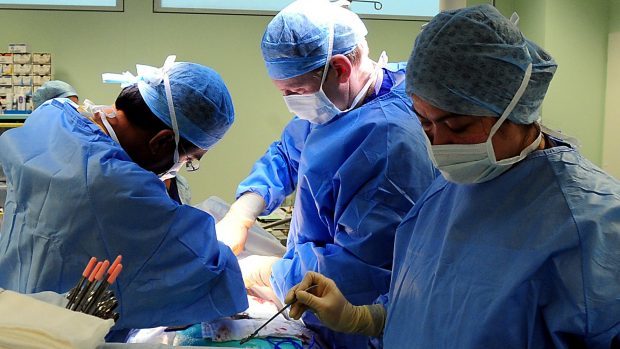 Bodily functions are one thing many people easily take for granted – most don't spare a thought to drawing breath, blinking, or needing to relieve oneself.
But imagine being unable to go to the toilet without feeling the unbearable pain of constipation, every time. For more than 20 years. Since birth.
Doctors save life of constipated man in China after removing 13kg of faeces-filled colon https://t.co/2r1bEmItqX pic.twitter.com/Ip3qBvoXWG

— The Straits Times (@STcom) June 13, 2017
That was the ordeal of a 22-year-old man from China, whose giant, 29lb (13kg) colon, was surgically removed from him after more than two decades of storing poo.
The man, given the alias "Zhou Hai" by a Chinese newspaper, lived a life of constipation, physical weakness, abdominal pain, and could not even breathe properly.
In attempts to relieve his suffering, Zhou Hai often took laxatives but to no avail.
How do you not die from the build of toxins???????? https://t.co/9kOjiOJgvJ

— Hugh G. Mama (@BIGGYshortee) June 12, 2017
Eventually, a 76cm-wide section of his large intestine was removed in a three-hour operation at Shanghai's Tenth People's hospital, were doctors and nurses were said to be "shocked" at his huge stomach which looked "far bigger than a woman pregnant to full-term".
The 22-year-old was diagnosed with a megacolon disease known as Hirschspung's, which is believed to affect one in 5,000 births.
Usually spotted before the age of 10, Zhou Hai's condition was not treated earlier because his family did not think his chronic constipation was serious. Meanwhile, his health continued downhill.
https://twitter.com/wiiinks/status/874365633529556992
A CT scan confirmed the doctor's suspicion that the 22-year-old's colon had inflated under the strain of large amounts of faeces, which had accumulated since his birth.
One in 10 cases of the disease are genetic, with boys more than four times more likely to be affected than girls.
It is caused by a lack of nerve cells developing in a part of the colon during gestation, which means the affected section (commonly nearer to the anus) cannot loosen and contract, food and waste cannot pass through.
How is one constipated from birth. This is blowing my mind.

— Asy™ ?️‍? (@MulysaPace) June 12, 2017
The blockage causes the excrement to settle in the affected section, building up and causing the colon to expand.
You'll probably now think twice about complaining next time you feel a little…blocked.