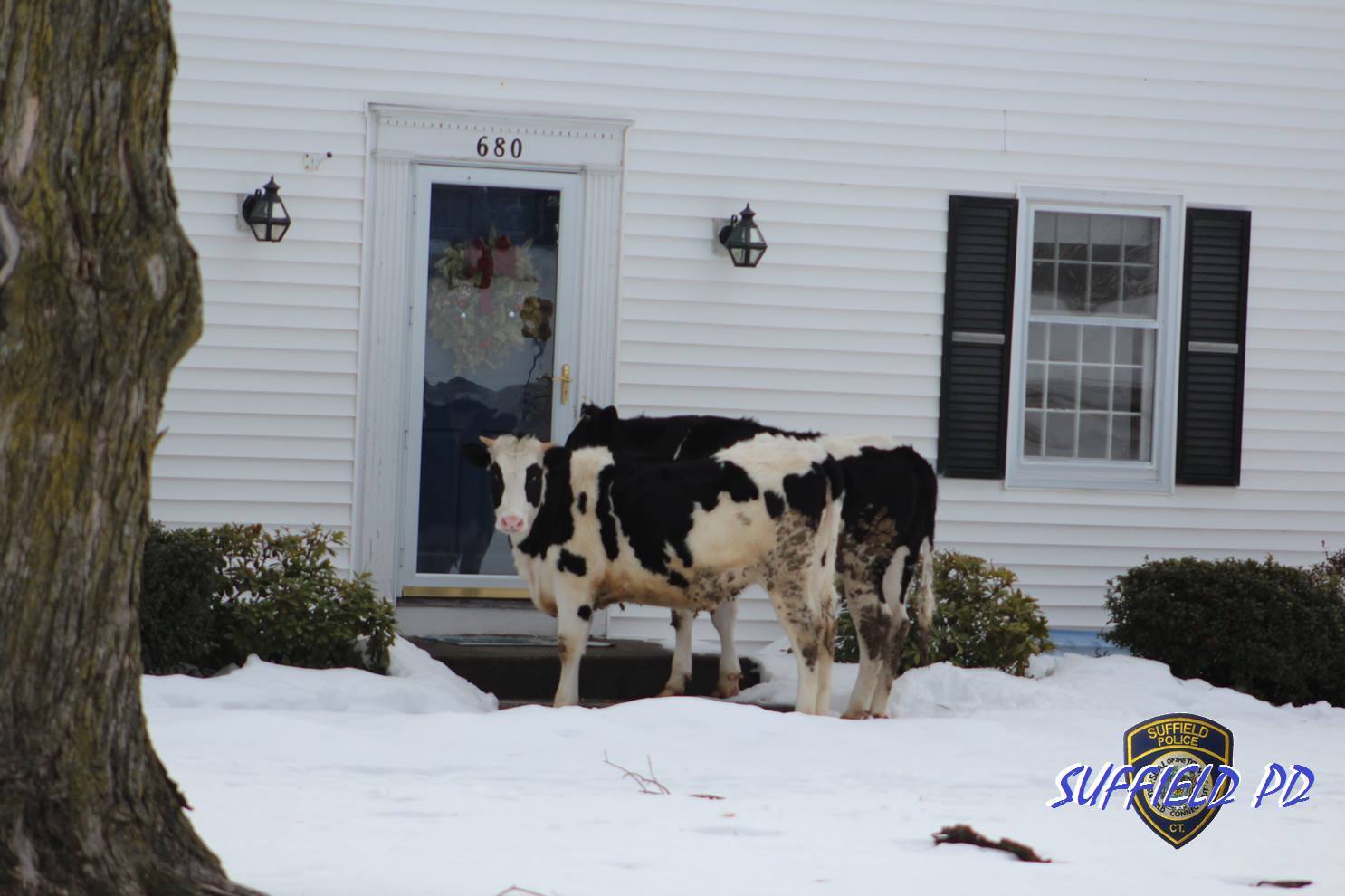 A police department in Connecticut has issued a warning to the public on its Facebook page describing an incident where "two suspicious males [went] door to door trying to sell dairy products".
Accompanying the post was a pictures of the culprits – two lost looking cows on someone's front lawn.
The police said the cows "did not have a solicitors permit and were apprehended after a short foot pursuit".
Suffield's Sergeant Geoffrey Miner told Western Mass News that the cows were caught wandering the neighbourhood after a faulty electrical wire fence allowed them to escape their pen.
The police's Facebook post on the 'crime' has now been shared over 14,000 times.
"We would like to remind everyone to NEVER open your doors to any unfamiliar cattle," they said.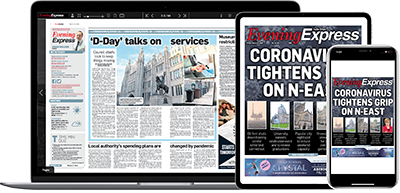 Help support quality local journalism … become a digital subscriber to the Evening Express
For as little as £5.99 a month you can access all of our content, including Premium articles.
Subscribe