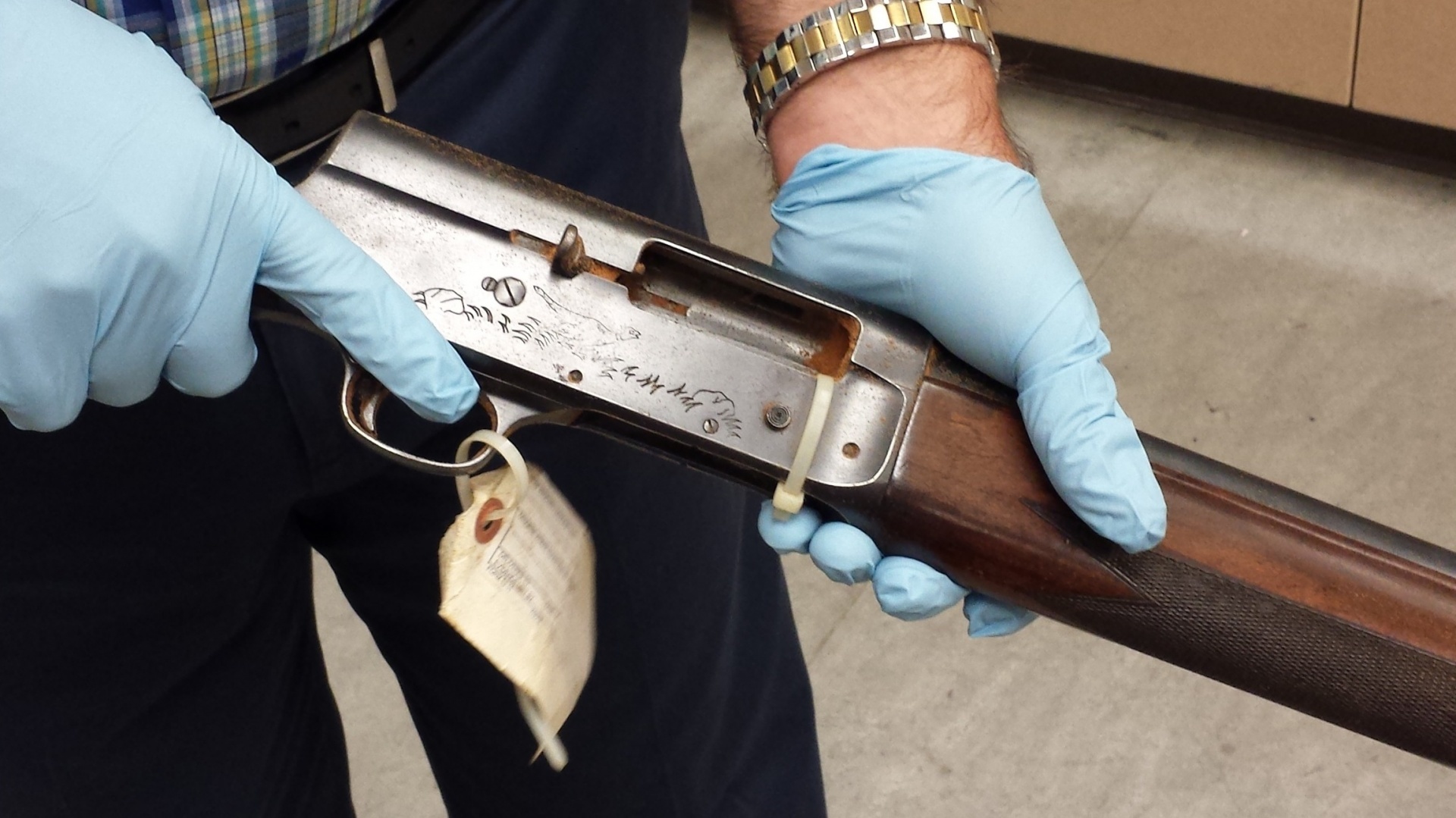 Photos of the shotgun which Nirvana frontman Kurt Cobain used to end his own life in 1994 have been released by police.
Taken in June 2015, the images show a Seattle police officer holding the firearm and were posted to the department's website.
It is not clear why the photos have been released publicly, but the force said they had been in the computer system since March 3 and had been added to an investigative file.
Cobain, whose band were one of the foremost influences in the emergence of grunge music, was discovered dead in Seattle on April 8, 1994.
Days earlier, he had gone into the greenhouse of his large home and taken a massive dose of heroin. He then shot himself with a 20-gauge shotgun, an investigation concluded. He was 27 years old.
His death was ruled a suicide.
Detective Mike Ciesynski, who is the man pictured with the weapon, had reviewed the case files of the death on its 20th anniversary in 2014, and said he found no new information to change the police conclusion that Cobain took his own life.
It followed years of speculation that more malevolent forces were at play when he was killed.
He did find four rolls of undeveloped film from the suicide scene.
After releasing two of the images in 2014, police released 34 additional photos taken at the scene due to numerous public disclosure requests for the images.
//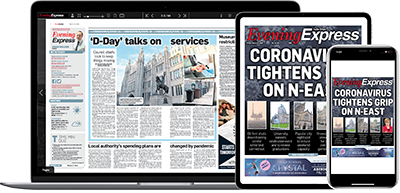 Help support quality local journalism … become a digital subscriber to the Evening Express
For as little as £5.99 a month you can access all of our content, including Premium articles.
Subscribe