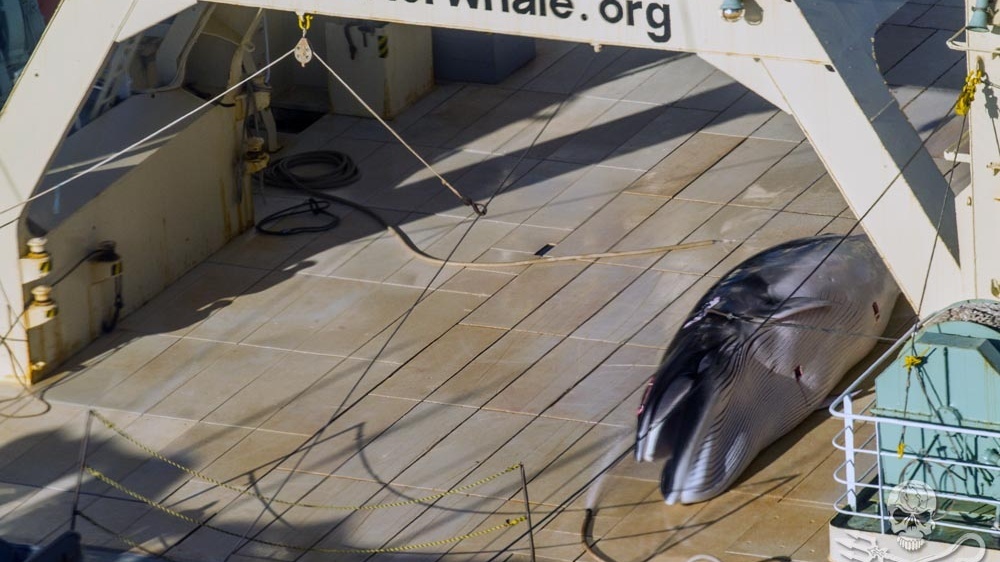 A Japanese whaling vessel has been photographed with a dead minke whale on its deck in the Australian Whale Sanctuary, according to an activist group.
The boat, named Nissin Maru, was spotted in the Antarctic sanctuary by a Sea Shepherd helicopter on Sunday morning.
According to the anti-whaling group, as the helicopter approached, the crew of the fleet's harpoon ships, Yushin Maru and Yushin Maru #2, rushed to cover their harpoons with tarpaulin as crew on the main boat covered the huge whale carcass.
The photographs apparently show the first documented whale catch since the Japanese whaling programme in the Antarctic was ruled illegal by the International Court of Justice in 2014.
However, it isn't the first time whalers have been caught in the protected area, in which it is an offence to kill, injure or interfere with a cetacean (whale, dolphin or porpoise). In 2015, the Australian federal court found the industry in contempt for killing whales within the sanctuary.
It's not great timing either; the images were released the day after Japanese PM Shinzo Abe visited Australia on a state visit.
"The fact that the Japanese crew went to cover up their harpoons and the dead minke whale on deck just shows that they know what they're doing is wrong," said Captain Wyanda Lublink, of the MY Steve Irwin, the ship which the helicopter was launched from.
"They know they are in contempt of the ruling of the International Court of Justice and the Australian Federal Court. How can the Australian government ignore these actions when the majority of Australians condemn what they are doing?"
In a statement, Australia's minister for environment and energy Josh Frydenberg said: "The Australian government is deeply disappointed that Japan has decided to return to the Southern Ocean this summer to undertake so-called 'scientific' whaling."
He added: "Australia is opposed to all forms of commercial and so-called 'scientific' whaling. It is not necessary to kill whales in order to study them."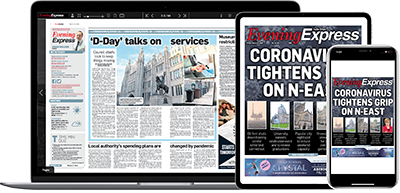 Help support quality local journalism … become a digital subscriber to the Evening Express
For as little as £5.99 a month you can access all of our content, including Premium articles.
Subscribe