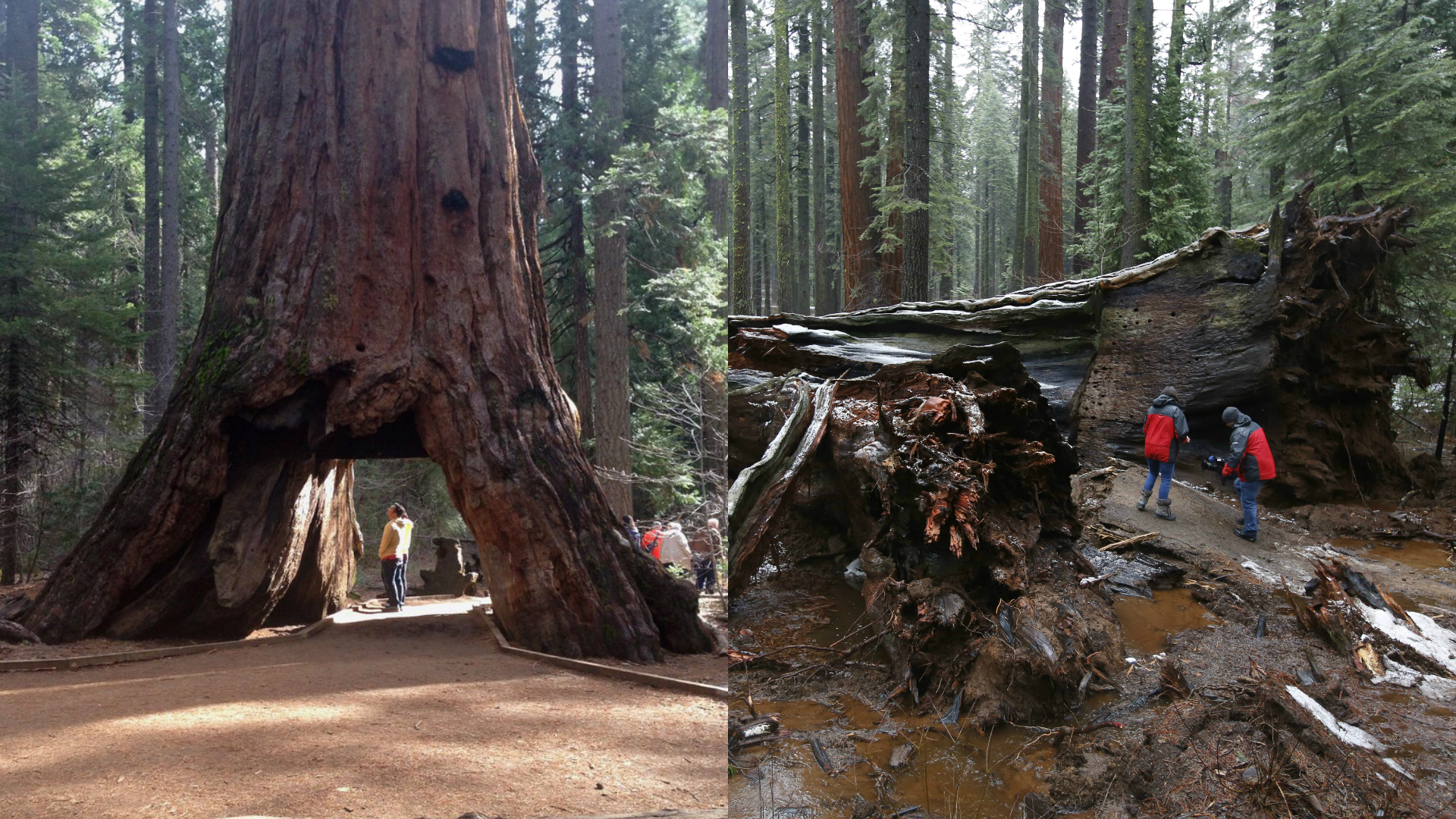 It's one of the oldest tourist attractions in America, but now the famous Pioneer Cabin Tree is no more.
The giant sequoia, which is reckoned to be over 1,000 years old and stood in the Calaveras Big Trees State Park, fell during massive storms in California.
#PioneerCabinTree, 1 of CA's oldest tourist attractions & beloved specimen of a rare CA native species, fell Sunday.https://t.co/RfJkx1iGOm pic.twitter.com/2AdfylTI1J

— CA State Parks (@CAStateParks) January 10, 2017
The tree was around 100 feet tall and 22 feet in diameter.
Already hollowed by lightning strikes in the 1800s, the tree was famous for the tunnel that was cut into it in the 1880s to allow tourists to pass through.
So sad the #PioneerCabinTree didn't make it through the storm. Here's how it looked in the 1930s. pic.twitter.com/pHphs2H9V6

— CA State Library (@CAStateLibrary) January 9, 2017
California's #PioneerCabinTree, which fell yesterday. Historic photo via records of the @forestservice, undated: https://t.co/b8si8XVAp2 pic.twitter.com/ywj0eNslKR

— Today's Document (@TodaysDocument) January 9, 2017
The tree came down as more than three inches of rain water fell on Sunday alone during a seasonal storm known as the Pineapple Express.
A statement from California State Parks read: "A combination of trunk and root decay and storm water runoff appears to have brought the giant sequoia down at its base, shattering it and a nearby cedar tree. No one was hurt."
According to the Calaveras Big Trees Association, the tree will "most likely remain where it fell, providing habitat for many creatures and slowly decomposing to improve the soil for future sequoias".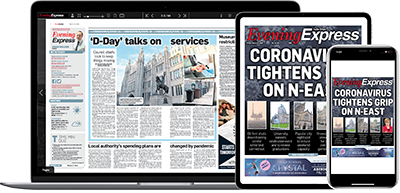 Help support quality local journalism … become a digital subscriber to the Evening Express
For as little as £5.99 a month you can access all of our content, including Premium articles.
Subscribe