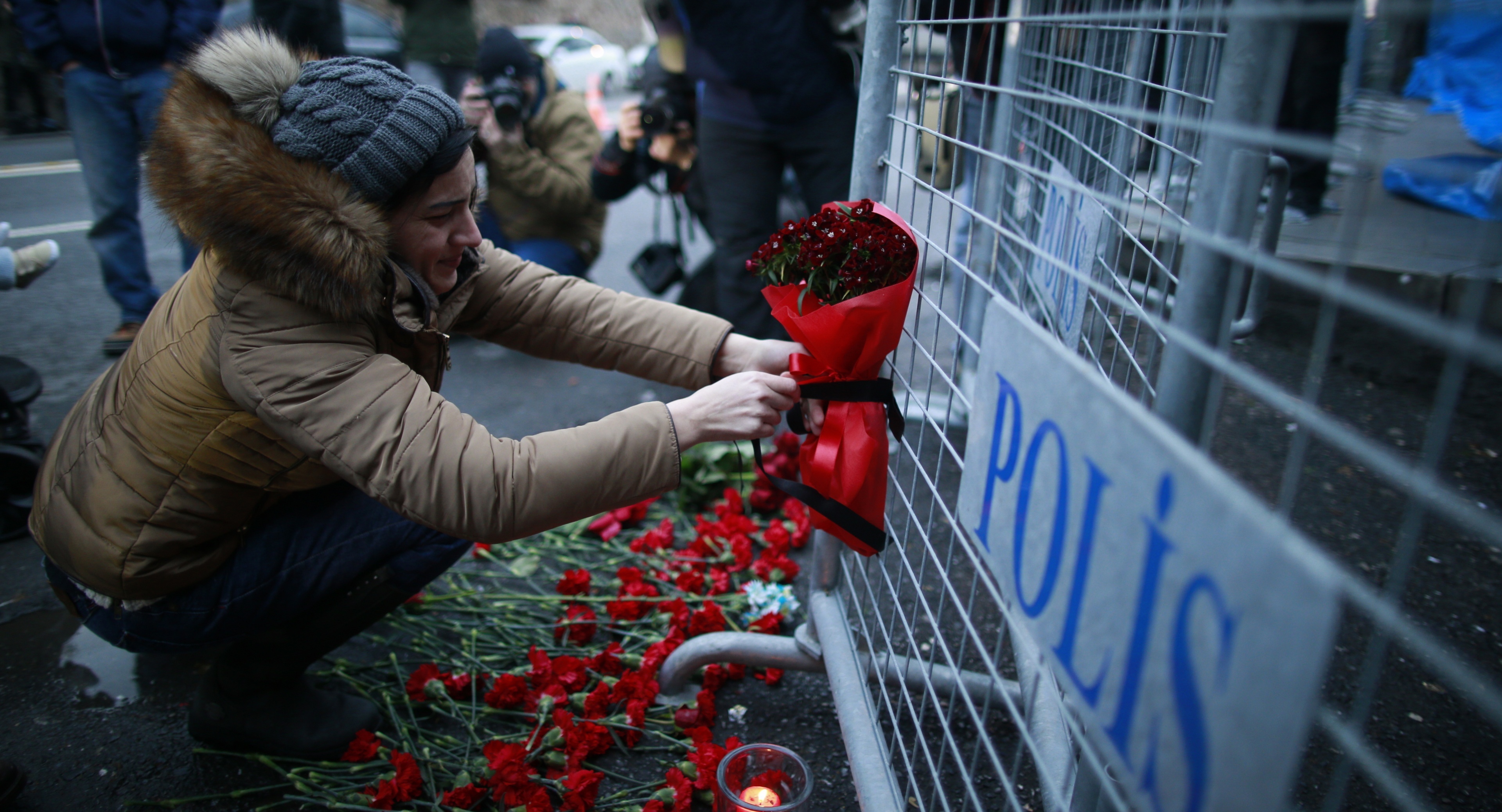 During New Year's celebrations at a nightclub in Istanbul, 39 people were killed and close to 70 injured after a gunman opened fire.
The suspect killed a policeman and another man outside the Reina club on the shores of the Bosporus in the early hours of 2017, before entering and firing at an estimated 600 people partying.
Governor Vasip Sahin told local reporters: "Unfortunately, (he) rained bullets in a very cruel and merciless way on innocent people who were there to celebrate New Year's and have fun."
Here's what we know now.
Islamic State have claimed responsibly.
The IS-linked Aamaq News Agency said the New Year's Eve attack was carried out by a "heroic soldier of the caliphate who attacked the most famous nightclub where Christians were celebrating their pagan feast".
It said the man opened fire from an automatic rifle in "revenge for God's religion and in response to the orders" of IS leader Abu Bakr al-Baghdadi.
The group described Turkey as "the servant of the cross".
The gunman is still on the run.
A huge manhunt is taking place in Turkey.
Interior minister Suleyman Soylu said: "Our security forces have started the necessary operations. God willing, he will be caught in a short period of time."
Private NTV news channel said the gunman was dressed in a Santa Claus outfit but Turkey's prime minister Binali Yildirim said there was "no truth" to that.
Local newspapers reported that authorities believe the gunman comes from a Central Asian nation, likely to be either from Uzbekistan or Kyrgyzstan.
Most of the victims were foreigners.
Nearly two-thirds of the dead in the club, which is frequented by local celebrities, were foreigners, Turkey's Anadolu Agency said. Many of them came from the Middle East.
Among those killed were an 18-year-old Israeli woman, three Indian citizens, a 26-year-old man from Lebanon and a Belgian national.
Turkey's minister of family and social policies Fatma Betul Sayan Kaya said citizens of Saudi Arabia, Morocco, Lebanon and Libya were among those hurt in the attack.
What authorities around the world have said.
The UN Security Council condemned the attack "in the strongest terms", calling the assault "a heinous and barbaric terrorist attack".
Foreign Secretary Boris Johnson said: "My thoughts are with the Turkish people after the cowardly act of terrorism in the Reina nightclub attack. I have been in touch with Foreign Minister Cavusoglu today and the Prime Minister has also written to President Erdogan to reaffirm our continued support to our Turkish friends in defeating extremism."
Prime Minister Theresa May has written to the Turkish president to underline the UK's commitment to defeating terrorism.
In his New Year speech, Pope Francis said: "In sorrow, I express my closeness to the Turkish people, I pray for the numerous victims and wounded, and for all the nation in mourning."
It's the latest in a long line of attacks on Turkey.
The country endured multiple bombings in 2016, including three in Istanbul alone that authorities blamed on IS, a failed coup attempt in July and renewed conflict with Kurdish rebels in the south-east.
Analysts think Islamic State was also behind suicide bombings last January and March that targeted tourists on Istanbul's famous Istiklal Street as well as the attack at Ataturk Airport in June, which killed 45 people.
Major attacks carried out by IS or Kurdish militants killed more than 180 people in Istanbul and Ankara alone in 2016.
Turkey is a member of Nato and a partner in the US-led coalition against IS. The country is also facing renewed conflict with Kurdish rebels in the south east, and across the border in Syria and Iraq.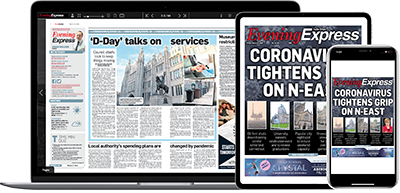 Help support quality local journalism … become a digital subscriber to the Evening Express
For as little as £5.99 a month you can access all of our content, including Premium articles.
Subscribe