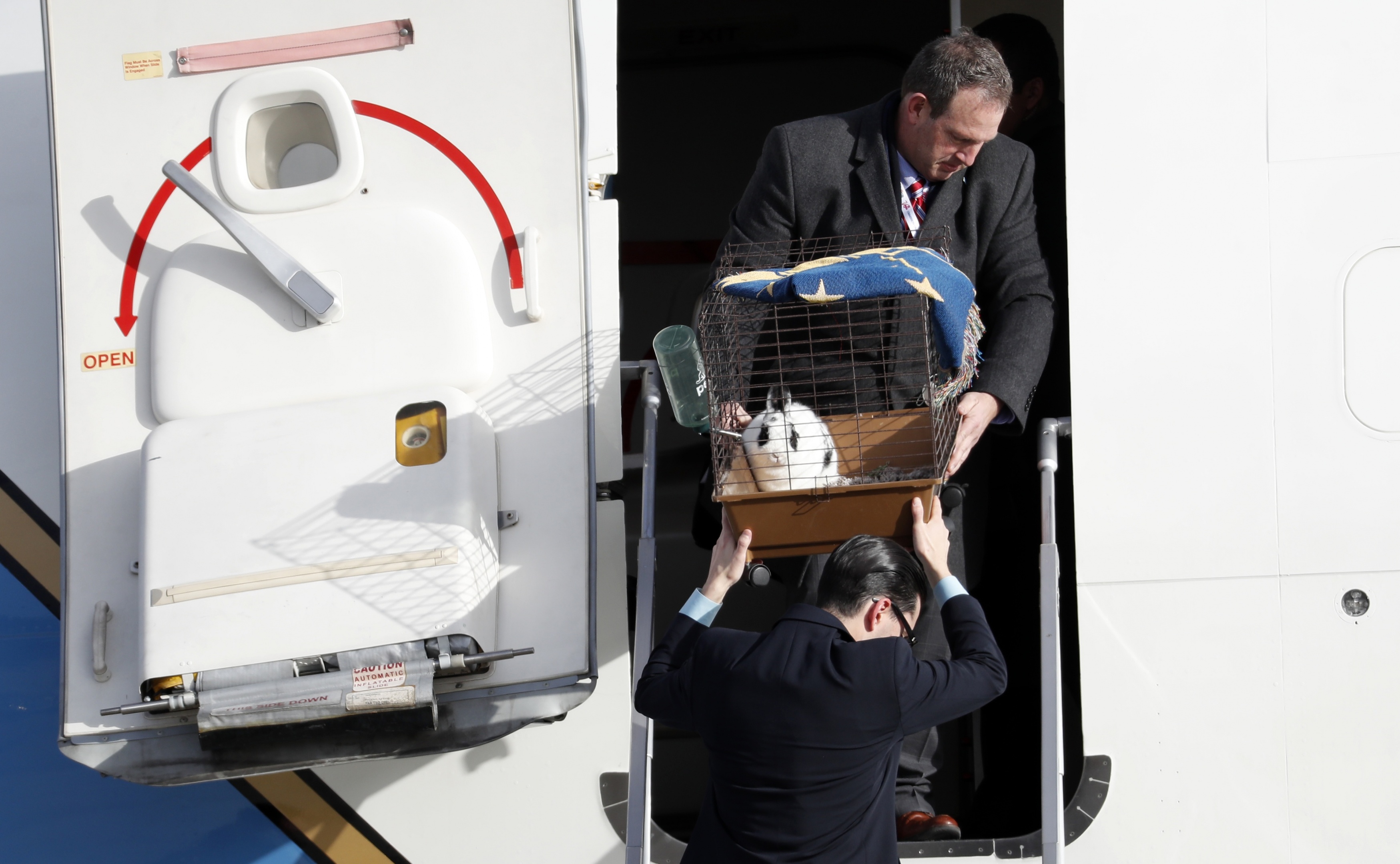 With a new administration imminently taking over in Washington DC, a lot of questions are being asked: what will their approach to immigration be? How will Donald Trump and Mike Pence handle the economy and race relations? And of course: what pets will be joining POTUS and the VP as they move into their new homes?
Well, now we're a little closer to the answers we've been so desperately searching for, as the Pence family have moved into DC with their furry friends in tow. Meet bunny Marlon Bundo and cats Oreo and Pickle. Yes, those really are their names.
Thanks to @usairforce for a great flight to Washington, DC with Karen, Charlotte, Oreo, Pickle and our rabbit, Marlon Bundo. pic.twitter.com/zKzZYcI9OE

— Mike Pence (@mike_pence) January 9, 2017
We're pretty sure those animals are better treated than we've ever been: here are the cats being lovingly carried out of a private jet.
Excited to arrive this afternoon at our nation's capital. 11 days till we #MAGA! pic.twitter.com/wP6tmtozh8

— Mike Pence (@mike_pence) January 9, 2017
And here is the star of the show Marlon Bundo being towed off the plane like the biggest diva in the rabbit world.
People just can't get over Marlon Bundo's pun-tastic name.
It's been 2 months since the general election and I am just finding out that VP-elect has a rabbit named Marlon Bundo?! https://t.co/GYuTPG4idg

— Elizabeth Post (@egpost) January 9, 2017
I'm gonna keep everything aside and take a moment to appreciate a great pet and a legendary name for it! #MarlonBundo https://t.co/xEEtsoSutn

— Sandeep Varry (@SVarry9) January 9, 2017
It's made some people warm to the VP a bit more.
OK… I've been a Pence skeptic, but the fact that he has a rabbit called Marlon Bundo has softened me. https://t.co/OzXvQo87Dy

— Liz Mair (@LizMair) January 9, 2017
my goal for 2017 is to befriend the Pence family so I can get close to their rabbit, Marlon Bundo https://t.co/8b80f0uTfy

— Haley Byrd (@byrdinator) January 9, 2017
Others are keen to explore the literary provenance of the bunny's name.
Bundo. Legendary in A Streetcar Named Desihare and The Godfathare. Studied method under Stella Adlhare. https://t.co/Lxtj1JnYfo

— Bradd Jaffy (@BraddJaffy) January 9, 2017
Whereas some are more interested in the political acumen of the pets.
Oreo, Pickle, and Marlon Bundo named as chief intel officers. https://t.co/e2BT5xvpLB

— Raviv Ullman (@ravivullman) January 9, 2017
FYI, this isn't all of the Pence pets: they also have a snake called Saphira who has remained in Mississippi with their son Michael – maybe the DC clime just isn't for her.
Here w/ Pence pets Saphira & Marlon Bundo-they love the attention from these #statehoodday visitors! @GovPenceIN pic.twitter.com/5IK7ft8XYZ

— Karen Pence (@FirstLadyIN) December 11, 2015
Some people have a theory about why Pence has such cutely named pets.
omg the VP-elect gave his bunny an adorably punny name just to distract Americans from conflict of interest issues Russia and klept……….. https://t.co/iDJ5gsYOmJ

— Jason Markusoff (@markusoff) January 9, 2017
It also made us forget for a hot second Pence's stance on abortion and LGBT rights – but now we're back.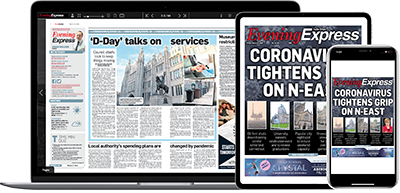 Help support quality local journalism … become a digital subscriber to the Evening Express
For as little as £5.99 a month you can access all of our content, including Premium articles.
Subscribe