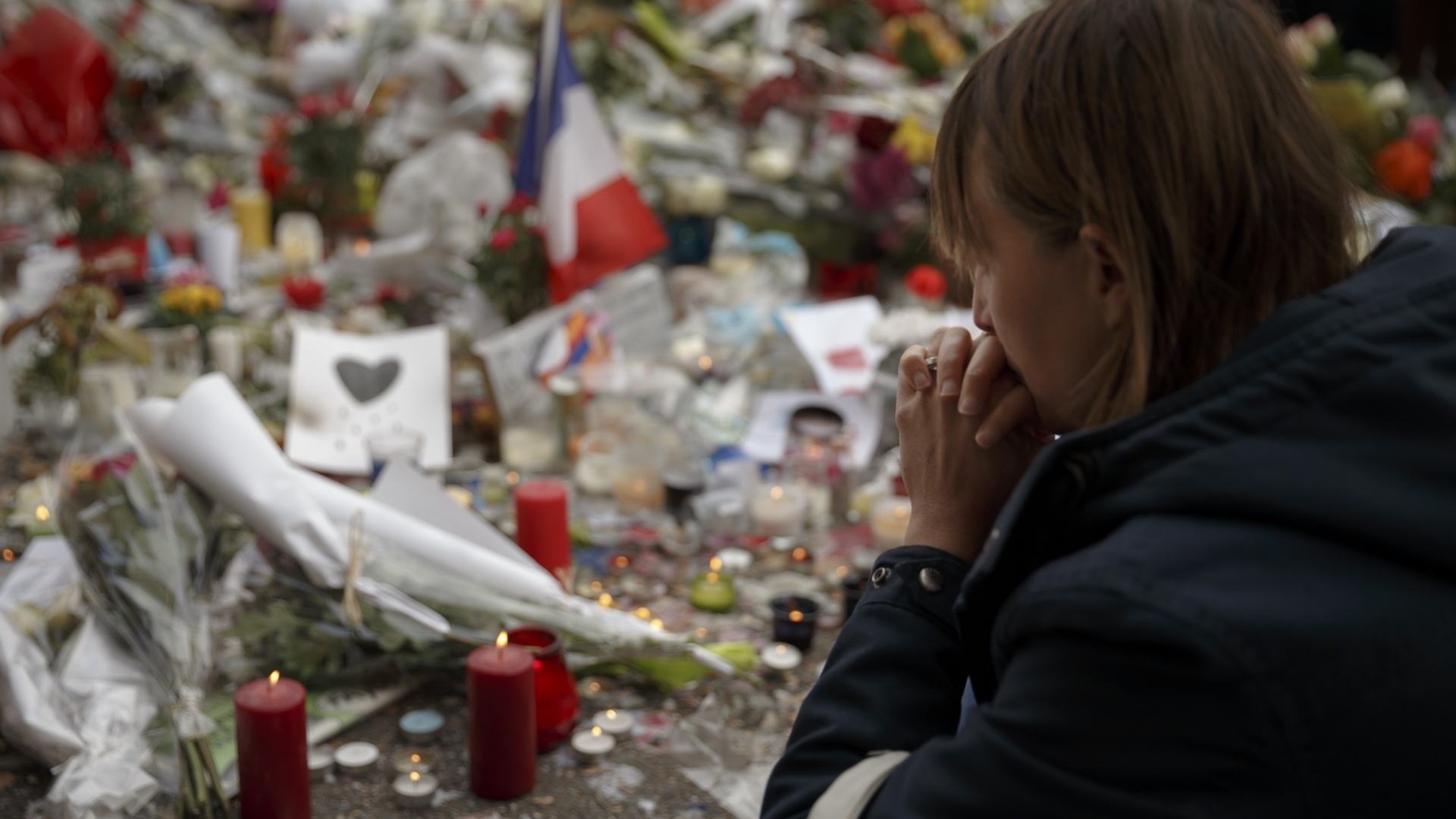 In November 2015 Paris was hit by attacks that were the deadliest on France since World War II.
A number of the perpetrators died or were detained in the days following, after a manhunt that stretched between France and Belgium.
Here are the key events between what happened in Paris last year and what's happening in Belgium now:
November 13
A series of explosions rocked Paris in the worst terrorist assault on Europe in a decade. A number of restaurants, the Bataclan concert hall and the Stade de France were targeted. 130 people were killed in the attacks and hundreds more injured.
November 18
Belgian extremist Abdelhamid Abaaoud, 27, suspected of masterminding the deadly attacks in Paris, died along with his female cousin in a police raid in the Paris suburb of Saint-Denis. A third body was later found and eight people were detained.
November 20
Belgian authorities filed terror charges against a third Paris attacks suspect with two more already behind bars facing similar charges.
November 21
Brussels was placed in lockdown, remaining at maximum alert over information about an "imminent threat", possibly a series of co-ordinated attacks at different locations.
November 22
Some 19 raids were carried out in Molenbeek, home to many of the Paris attackers, as well as in other boroughs of Brussels. There were also three raids in Charleroi. A total of 16 people were arrested.
November 23
An explosive vest containing bolts and the same type of explosive used in the Paris attacks was found by a street cleaner in a pile of rubble in Chatillon-Montrouge, just south of Paris. A fourth suspect – one of the 16 arrested the previous day – was charged with terrorism offences; the other 15 were released.
November 25
French parliamentarians overwhelmingly voted to continue air strikes against Islamic State (IS) in Syria beyond early January. Schools and some subways reopen for the first time since emergency measures were imposed in the Belgian capital.
November 26
Belgian authorities raided three more places outside of Brussels which they said were linked to the Paris attacks, but made no arrests.
The Belgian terror threat was lowered to the second-highest level in the capital Brussels, with officials calling a threat "possible and likely".
December 3
Two more suspects were arrested. A French national, identified only as Samir Z, was detained at Brussels airport as he tried to fly to Morocco. A second man, identified as Pierre N, was arrested during a raid only hours after the detention at the airport.
December 10
Prosecutors found Paris suspect Salah Abdeslam's fingerprint during a search of an apartment in Schaerbeek, Brussels. They believe it served as a bomb factory for the Paris attacks. Three handmade belts which could have been intended to transport explosives, as well as bomb-making equipment and traces of TATP explosive residue, were found there along with Abdeslam's fingerprint, the Federal Prosecutor's Office says.
December 20
Belgian authorities search a house in Molenbeek, and detained an unidentified person for questioning.
December 24
Belgian authorities arrested a ninth suspect linked to the Paris attacks, a Belgian citizen born in 1985, who they said had been in contact with the suspected ringleader's cousin.
December 31
A 10th suspect was arrested in the Paris terror attacks probe and numerous mobile phones were seized, the Belgian prosecutor said.
January 13
Belgian investigators identified three homes used by suspects to prepare for the Paris attacks.
March 15
An Algerian man living illegally in Belgium, Mohamed Belkaid, was killed by police during a raid on an apartment building in the quiet Brussels suburb of Forest, where authorities also found a stock of ammunition and an Islamic State flag.
March 18
Salah Abdeslam was wounded in the leg and captured by Belgian police in a raid in the Molenbeek district of Brussels after four months on the run. Two other men were also arrested.
March 22
Just days after Abdeslam was captured, Brussels was hit by attacks on Zaventem airport and the city's metro system, near a station close to European Union buildings.
//