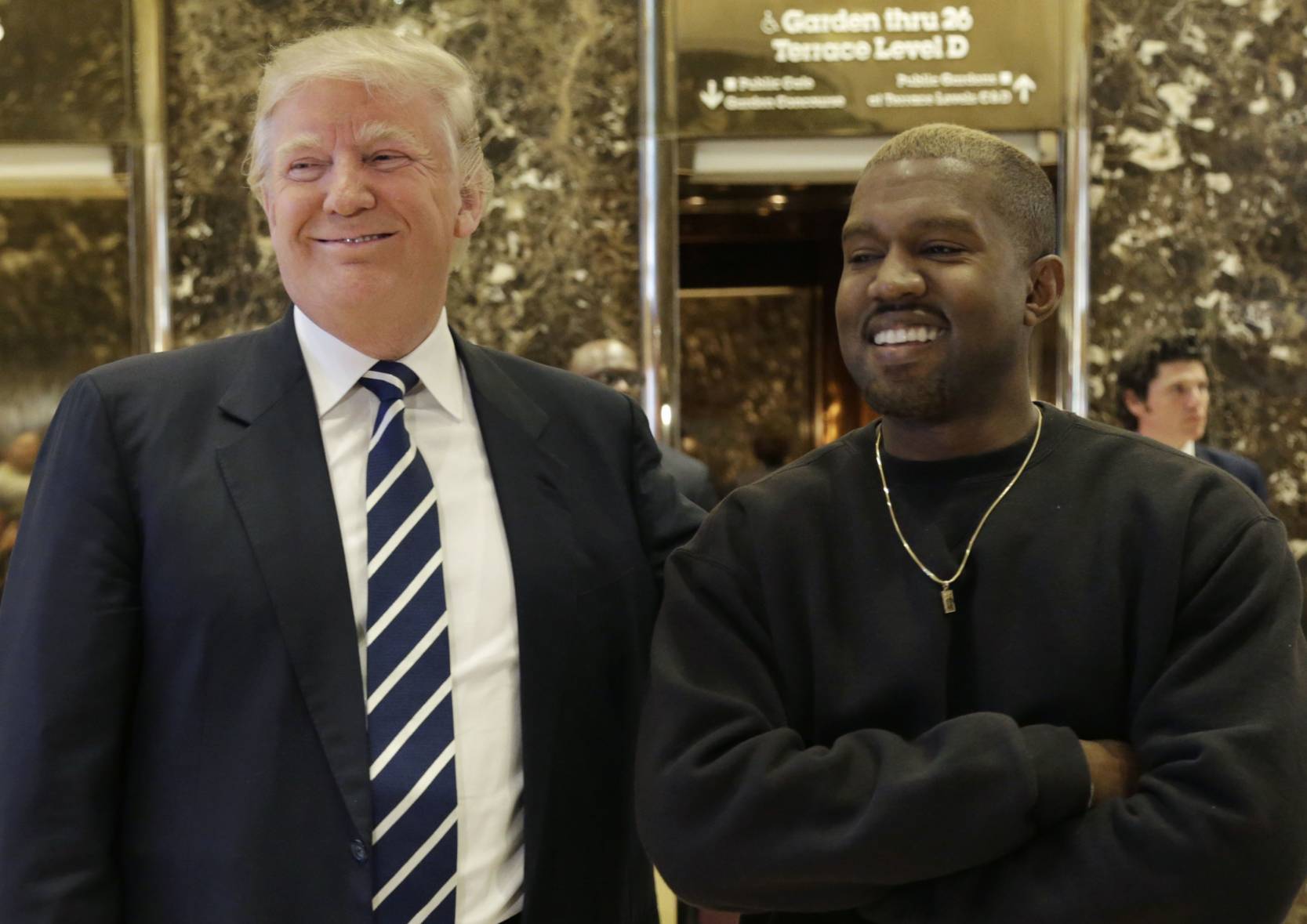 A newly blond Kanye West has visited Donald Trump, and the two men posed for photos but did not say much about their discussion.
Mr Trump said the two were "just friends" and called the musician a "good man".
The president-elect said they discussed "life". The two did not answer questions about whether West would perform at the Inauguration.
West stood silently next to Mr Trump for photos in the lobby of Trump Tower. Asked why he was not speaking, he said, "I just want to take a picture right now."
West entered the building shortly after 9am with a large entourage. He was not accompanied by wife Kim Kardashian West.
The 39-year-old recently spent over a week in Ronald Reagan UCLA Medical Centre in Los Angeles for stress and exhaustion.
Days before his hospitalisation, he abruptly cancelled his US concert tour.
West did not stop to talk to reporters gathered in the lobby.
Last month, during a concert in San Jose, California, West said he did not vote for president, but if he had, he would have cast a ballot for Mr Trump.
He also praised the president-elect's "method of communication" as "very futuristic" and spoke about his plans to run for that office in 2020, saying that he will become "a different kind of president".
Mr Trump also was shown in a video for West's single "Famous", released last year. It also featured Rihanna, former President George W Bush, Anna Wintour and Bill Cosby.