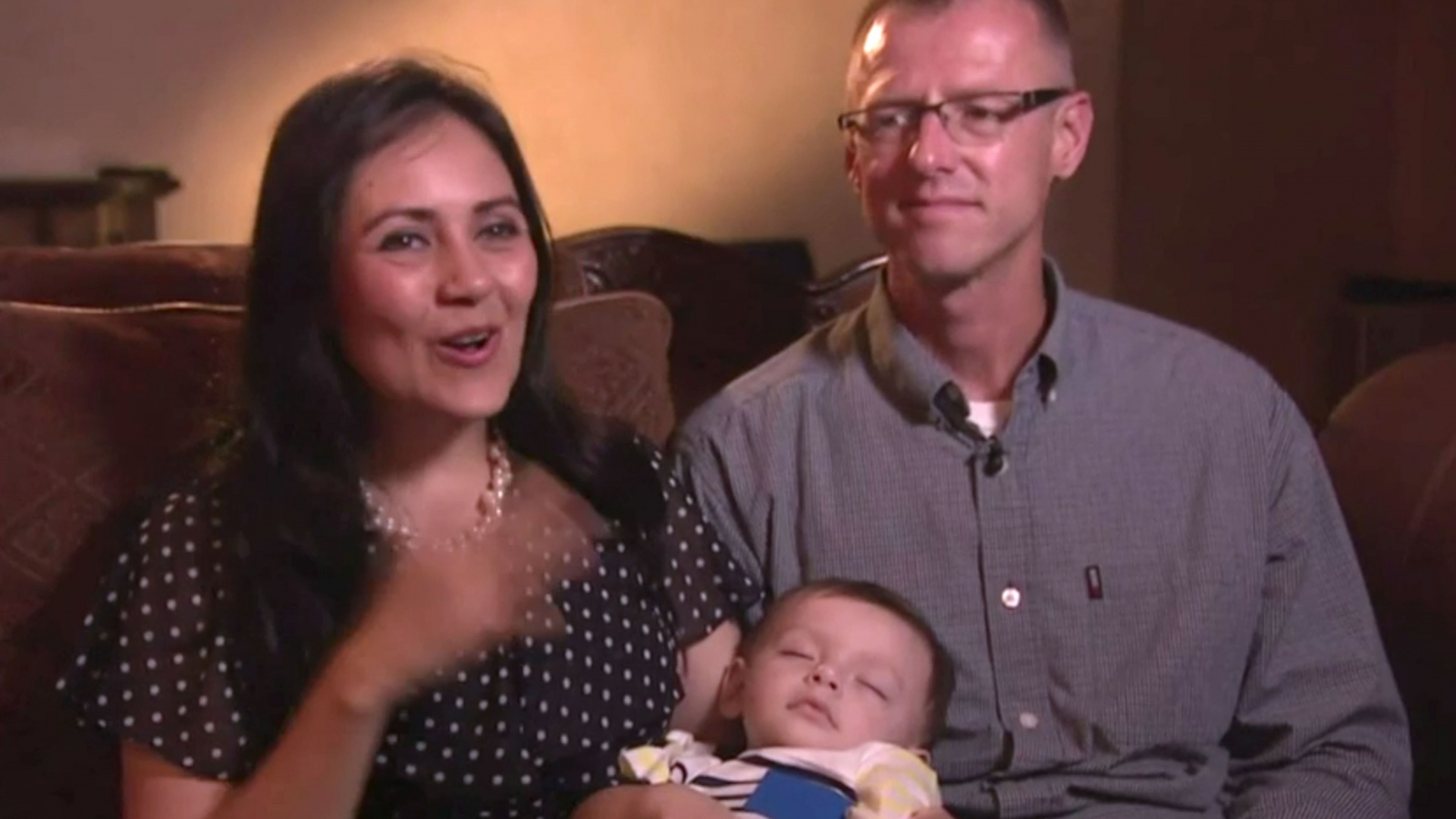 A couple whose baby was swapped at birth in El Salvador have finally returned home, a year after their son was born.
Richard Cushworth, originally from Bradford, West Yorkshire, and his Salvadoran wife Mercedes Casanellas tracked down their son Moses after realising the baby they had been taking care of was not theirs.
But the couple told the BBC they still have no idea how the swap happened.
Mercedes was suspicious when she noticed the features of her newborn differed from those of the boy doctors handed her the day after she gave birth by emergency Caesarean in May 2015. She thought the second baby's skin was darker.
After returning to their home in Dallas, Texas, Mercedes took a DNA test which said there was a 0% chance she could be the mother of the baby she had been given.
The couple feared their child could have been sold to human traffickers and returned to El Salvador to make an appeal on local TV to find their son.
Moses was tracked down after authorities ordered other new mothers have their babies' DNA tested.
Describing the birth, Mercedes said she saw her son only briefly after he was born.
"He was just passed by me and I gave him a kiss and then he was taken to the nursery and that was the last time I saw him," she said.
The next day, nurses brought her a baby and insisted it was hers, despite her immediate doubts.
"My first impression was 'This is not the same baby I saw last night'."
She said she fell to the floor involuntarily when she later got the results of the DNA test.
Describing how she felt at that moment, she said: "The pain, the thought that the baby I had been nursing, taking care of, loving, that he was not mine.
"And then I had another thought, which was 'Where is my baby?'"
The UK ambassador to El Salvador, Bernhard Garside, told BBC Radio 4′s Today programme how he helped the Cushworths get their baby returned.
"When we first got involved in this story, it looked very, very much like an uphill struggle. I've been involved in consular cases before which have been less complex but have not come out the same way. My fear was that we really weren't going to see a happy conclusion to this.
"Once we established that this had been … an elementary swap of children and were able to quickly get the biological child back to both parents, that was a big sigh of relief for me and the team."
//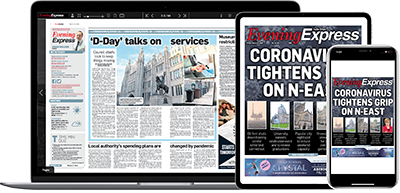 Help support quality local journalism … become a digital subscriber to the Evening Express
For as little as £5.99 a month you can access all of our content, including Premium articles.
Subscribe