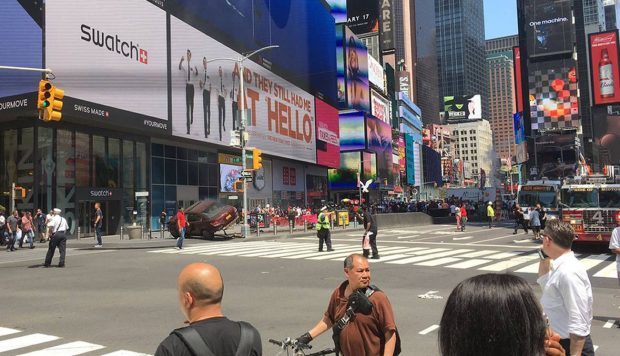 One person is reported dead and others injured after an out-of-control car crashed in New York's Times Square.
New York City Fire Department said at least 13 people had been injured after the car mounted a pavement in the busy tourist hotspot.
A spokesman for the New York Police Department said that the incident was not thought to be terror-related at this time, but added: "We don't have details as of yet."
He said: "It looks more like an out of control vehicle – a vehicle that lost control than anything else at this point."
Asked if it was terror-related he said: "This is very preliminary. We don't have any details yet but on the information that we've got so far it looks more like an out of control vehicle at this time."
President Donald Trump "has been made aware of the situation in Times Square and will continue to receive updates", his spokesman Sean Spicer said.
Images from the scene show a red vehicle, emitting smoke, resting on two wheels.
The car, which has a smashed windscreen, appears to be propped on bollards lining the pavement.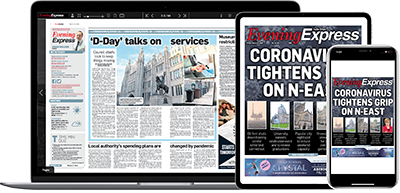 Help support quality local journalism … become a digital subscriber to the Evening Express
For as little as £5.99 a month you can access all of our content, including Premium articles.
Subscribe