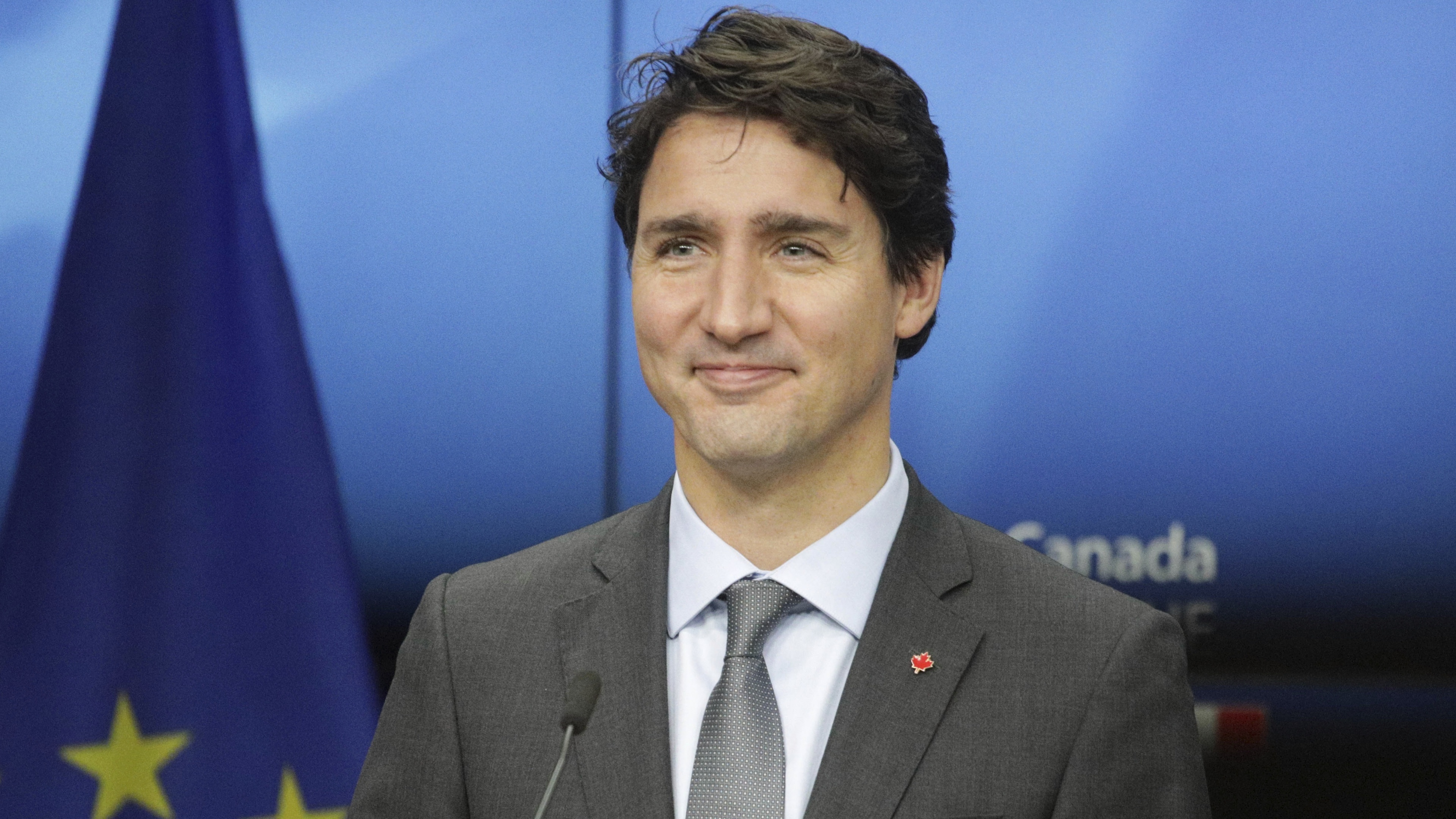 The people of Canada are looking over at America and the US elections right now with confusion, bewilderment and *just* a touch of smugness.
Canadians checking in on the #ElectionNight got us like… #MeanwhileInCanada pic.twitter.com/aEaaQDOyYt

— Rachel King (@lildarth) November 9, 2016
Watching our neighbours to the south like… #MeanwhileInCanada #USElection2016 #ElectionDay pic.twitter.com/cydK3BmSXh

— Steve Adams (@SteveAdamsWpg) November 9, 2016
#MeanwhileInCanada I have NEVER been so happy to be CANADIAN!!! #electionnight

— Myra T (@My2times2) November 9, 2016
It seems the people of Canada are not convinced their American neighbours have made too great a decision with Donald Trump poised to win the keys to the White House.
They paint a very nice picture of what life's like over there – quite different, in fact, to the scene in America where the nation is well and truly divided after a bitter election campaign.
https://twitter.com/tisnasty2point0/status/796178434594459648
I'm just here enjoying my timbits and freedom. #MeanwhileInCanada

— Lishma (@LishmaRavi) November 9, 2016
If anyone needs me I'll be drinking maple syrup until I pass out, while singing Oh Canada ??? #ElectionNight  #MeanwhileInCanada pic.twitter.com/q30jVeNwh7

— Caitlin Green (@caitiegreen) November 9, 2016
Some have been very understanding to Americans who might be looking for a new place to live.
Ok, fine. We'll take Bernie and Hillary and Obama. Put them together with @JustinTrudeau and we will have the WonderTeam. #MeanwhileInCanada

— Keegan Connor Tracy (@keegolicious) November 9, 2016
ttps://twitter.com/kushklan2k/status/796199141084983296
#MeanwhileInCanada I pushed all of my Hallowe'en decorations to the back of my shed. Gotta make room for fleeing Americans. #ElectionNight

— Cheshin (@Homefry13) November 9, 2016
Others, not so much.
#MeanwhileInCanada if Trump wins.. #ElectionNight pic.twitter.com/MzLXBdjcXh

— Cause We're Canadian (@MadelnCanada) November 8, 2016
https://twitter.com/slickboy00/status/796180310555705344
Is it too late to build a wall? It could be made of ice & we'll write "sorry" on the US facing side… #ElectionNight #MeanwhileInCanada

— The Canadian (@Canadagentleman) November 9, 2016
No wonder the citizenship website has crashed.