More than 1,000 firefighters backed by planes dropping water and fire retardant have been battling wildfires that billowed smoke into the sky over the Cote d'Azur in southern France and forced the evacuation of at least 12,000 people.
Prime Minister Edouard Philippe visited the area on what he said was a grim day.
Large swathes of Mediterranean forest have been left bare and blackened after three days of fires. About 250 trailer homes, a hangar, an atelier and several vehicles were burned in the blazes, but no-one has been injured so far, the prefect of the Var region said.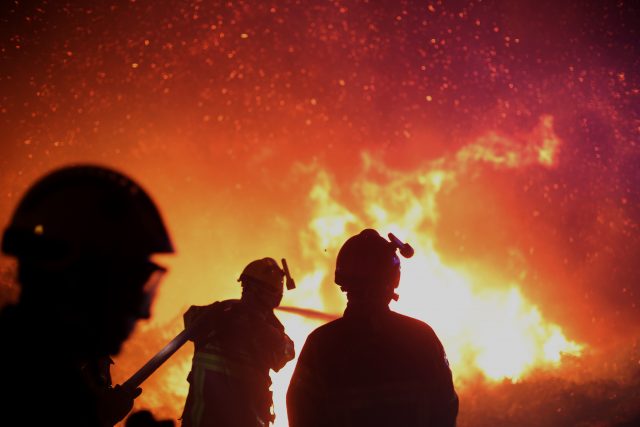 Residents and tourists were evacuated early on Wednesday after a ferocious fire whipped by strong Mistral winds spread from La Londe-Les-Maures to dense forests around the picturesque hilltop town of Bormes-Les-Mimosas. About 60 people were evacuated by boat from nearby Cap Benat.
"There will be more fires tomorrow," Mr Philippe said after flying over the devastated region and meeting firefighting personnel.
Firefighting aircraft made more than 500 drops of water or retardant, Mr Phillipe said, and only three blazes remained active in the Var region – out of dozens that started on Wednesday.
But "the situation remains difficult, I must say it. Like me, you feel the wind is blowing," the prime minister added.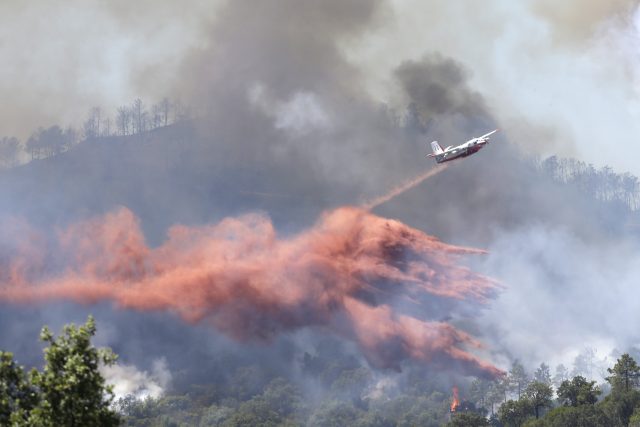 Further south of the French mainland, flames ate through 4,950 acres (2,000 hectares) of forest on the northern end of the French Mediterranean island of Corsica, in what was the largest blaze in France.
Fires also were burning across parts of bone-dry Portugal and Italy.
Tourist Francoise Roparse, who was visiting the south of France, was among the evacuees awakened in the middle of the night who found shelter in a sailing club near Bormes.
"First, it was a bit the panic," she said. "We tried to gather all important things … Obviously we forgot a lot."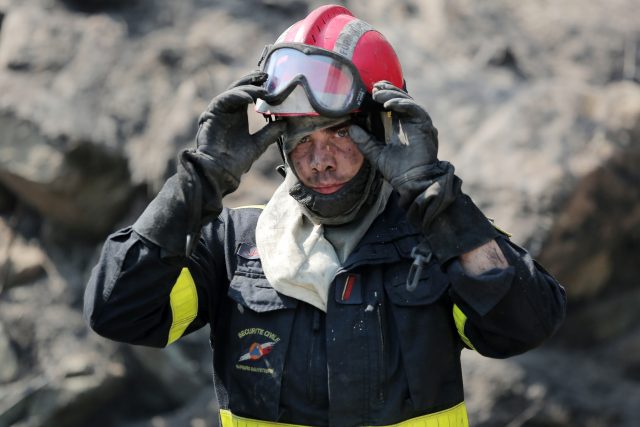 Dozens of people initially spent the night on a beach, but public spaces pressed into service as emergency shelters were filling up.
The disaster, which hit at the height of the summer season, challenged regional governments with economies that depend on tourism. The town of Bormes tweeted a call for donations of towels for the evacuees staying in the local gymnasium.
The wildfires began raging along France's Mediterranean coast on Monday, forcing smaller, scattered evacuations as flames reached a corner of Saint-Tropez.
Firefighters said they were exhausted and needed more manpower and equipment. Hundreds of reinforcements were sent in from around France but the president of the Provence-Alpes-Cotes d'Azur area, Renaud Muselier, said on BFM-TV that "we don't have enough means".