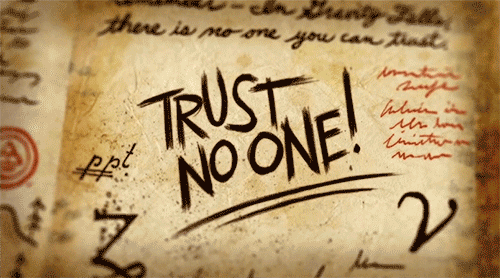 It's that day again when pranksters and jokers rule supreme and you're not really sure who or what you can trust.
Our advice is to avoid trusting anyone. Here are some of the best April Fool's Day jokes from across the internet this year.
As is tradition, plenty of newspapers kicked off the day's epic banter.
EU bosses DEMAND European Union flag stars be incorporated into Union Jack https://t.co/fhlK6oGcFZ pic.twitter.com/jarCda8U6I

— Daily Express (@Daily_Express) April 1, 2016
Spot the April Fool article on the Telegraph front page.
Friday's Telegraph front page:
Statins will be useless as obesity crisis grows#tomorrowspaperstoday #bbcpapers pic.twitter.com/qMMkYiXTBD

— Nick Sutton (@suttonnick) March 31, 2016
Poor old Aston Villa fans were targeted over their early exit of games.
@ColeMoreton pic.twitter.com/xaOcn9Jk99

— Tom Latchem (@theboylatch) April 1, 2016
And this story in The Times could easily be real.
The Ukip bandwagon tried their best.
I've decided that today is the perfect time to announce that I'll be supporting the campaign to Remain in the EU.

— Nigel Farage (@Nigel_Farage) April 1, 2016
I had a change of heart and decided Alex Salmond is fabulous after all

— David Coburn MEP (@DavidCoburnUKip) April 1, 2016
Decent effort from H&M.
H&M launch the "Zuckerberg" collection: Seven grey T-shirts and one set of jeans#AprilFools pic.twitter.com/lRDRrYaKhB

— Andrew Bloch (@AndrewBloch) April 1, 2016
JK Rowling was the target of Scottish Nationalists…
OH MY WORD. The Scottish Resistance have done an April Fools starring @jk_rowling. pic.twitter.com/w7QG10CoCI

— Jamie Ross (@JamieRoss7) April 1, 2016
…But she promptly hit back.
@JamieRoss7 @ExcelPope They needn't have used photoshop, though. pic.twitter.com/V1JRdKV5Yc

— J.K. Rowling (@jk_rowling) April 1, 2016
BBC are keen to promote their new online video store
Professor Green announced a new name to coincide with a PG tips sponsorship deal.
Welcome, pal! Good to have another A-lister on board @PGtips HQ @professorgreen-tea #GreenTea https://t.co/5hQaD4cpkL

— PG tips (@PGtips) April 1, 2016
Meanwhile Google – which makes a habit of actually creating its April Fool's Day inventions – was forced to remove a feature added to its Gmail service after it sparked a backlash among users who claimed it was costing them potential jobs.
WHAT A HARMLESS APRIL FOOL'S JOKE, WHAT COULD GO WRONG pic.twitter.com/Maw8a6VUSA

— Andy Baio (@waxpancake) April 1, 2016
The Mic Drop tool was placed next to the normal send button, but once clicked sent a message containing a GIF of a character from the Minion movies dropping a microphone, as well as muting any future replies, ending the conversation.
Get the last word with Gmail Mic Drop https://t.co/v3wbrqglOZ pic.twitter.com/PRfgLO9Mzw

— Gmail (@gmail) March 31, 2016
The German embassy proved it was up for a laugh as much as the Brits with this effort about joining the Rugby 6 Nations after the national team lost to England in the football last weekend.
The German embassy's impenetrable and weird April Fools is everything to me https://t.co/8GdPw2QNzs

— Josh Lowe (@JeyyLowe) April 1, 2016
Staying with football, Southampton decided to launch a new club badge featuring an EMOJI!
And Walkers crisps decided to try to piggyback Leicester City's success this season by creating a Blue Leicester Cheese and Onion flavour.
But by far the joke of the day has to go to this extremely imaginative and well-planned tweet from an account claiming to be the British Milk Council.
Oh I dunno, off the top of my head, we now sell unicorn milk?

— BRITISH MILK COUNCIL (@BuyBritishMilk) April 1, 2016
Superb. See you all next year.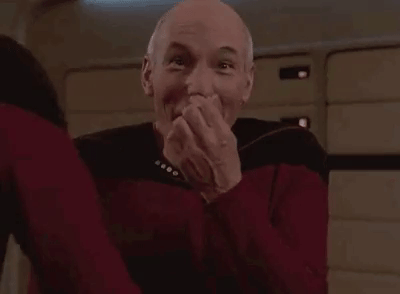 //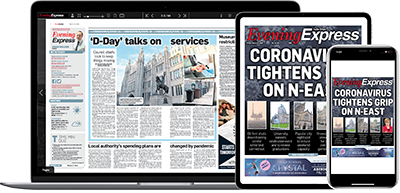 Help support quality local journalism … become a digital subscriber to the Evening Express
For as little as £5.99 a month you can access all of our content, including Premium articles.
Subscribe