One man, determined the make the most of the recent snow in America, has taken to the streets of New York on his snowboard.
YouTube filmmaker Casey Neistat filmed himself and friend Jesse Wellens taking to the streets following the weekend's heavy snow fall.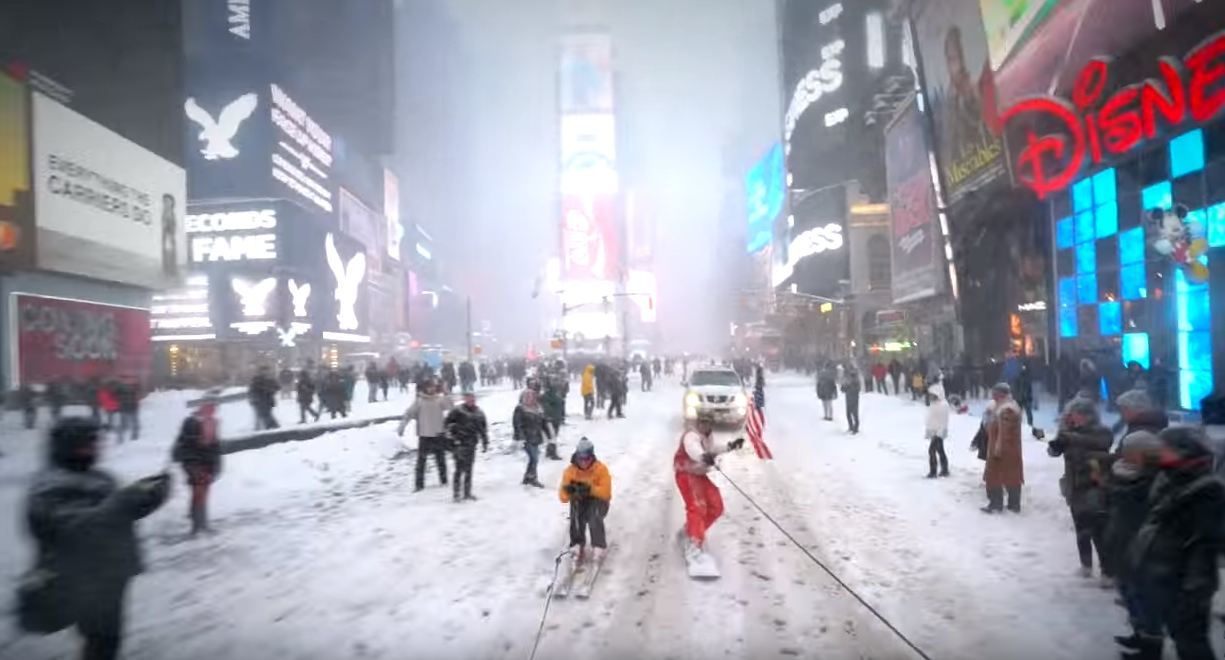 The idea came after Police in the city warned they would arrest people for driving on the cities streets.
In the footage, which has already been viewed more than 4million times, the pair are shown being pulled through the streets by a 4×4, passing some of New York's iconic landmarks including Times Square while carrying an American flag.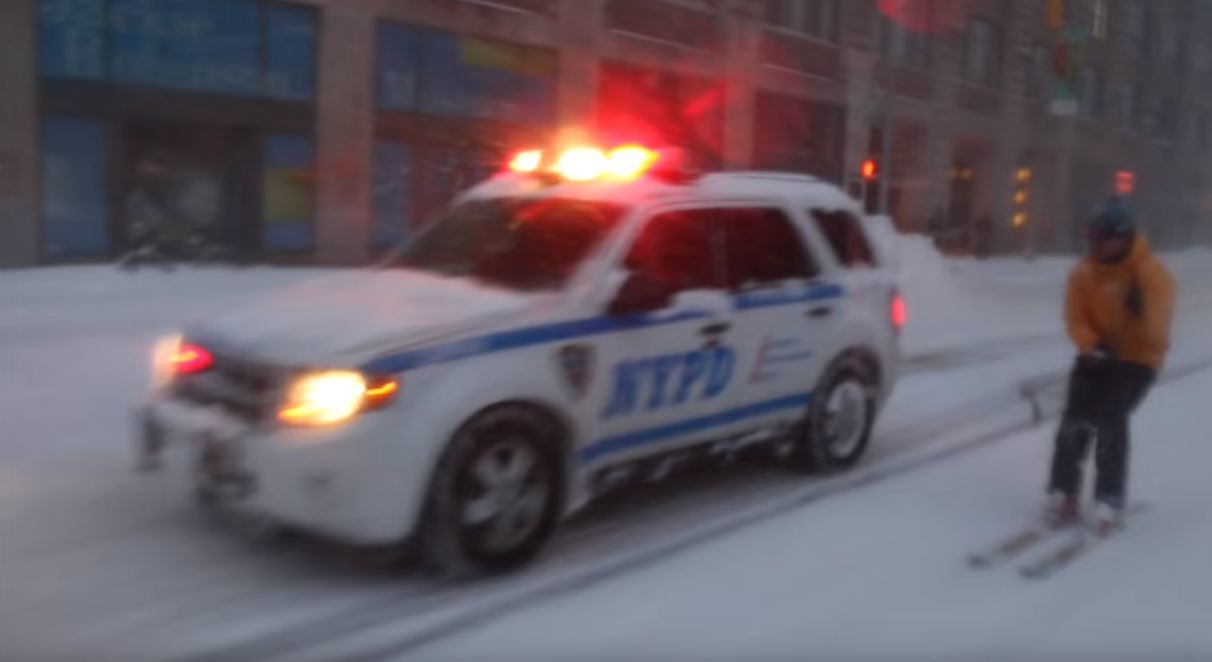 The film ends with the group being pulled over by the police with an unseen officer heard saying "Someone complained about you, so we're going to act like we're talking to you."