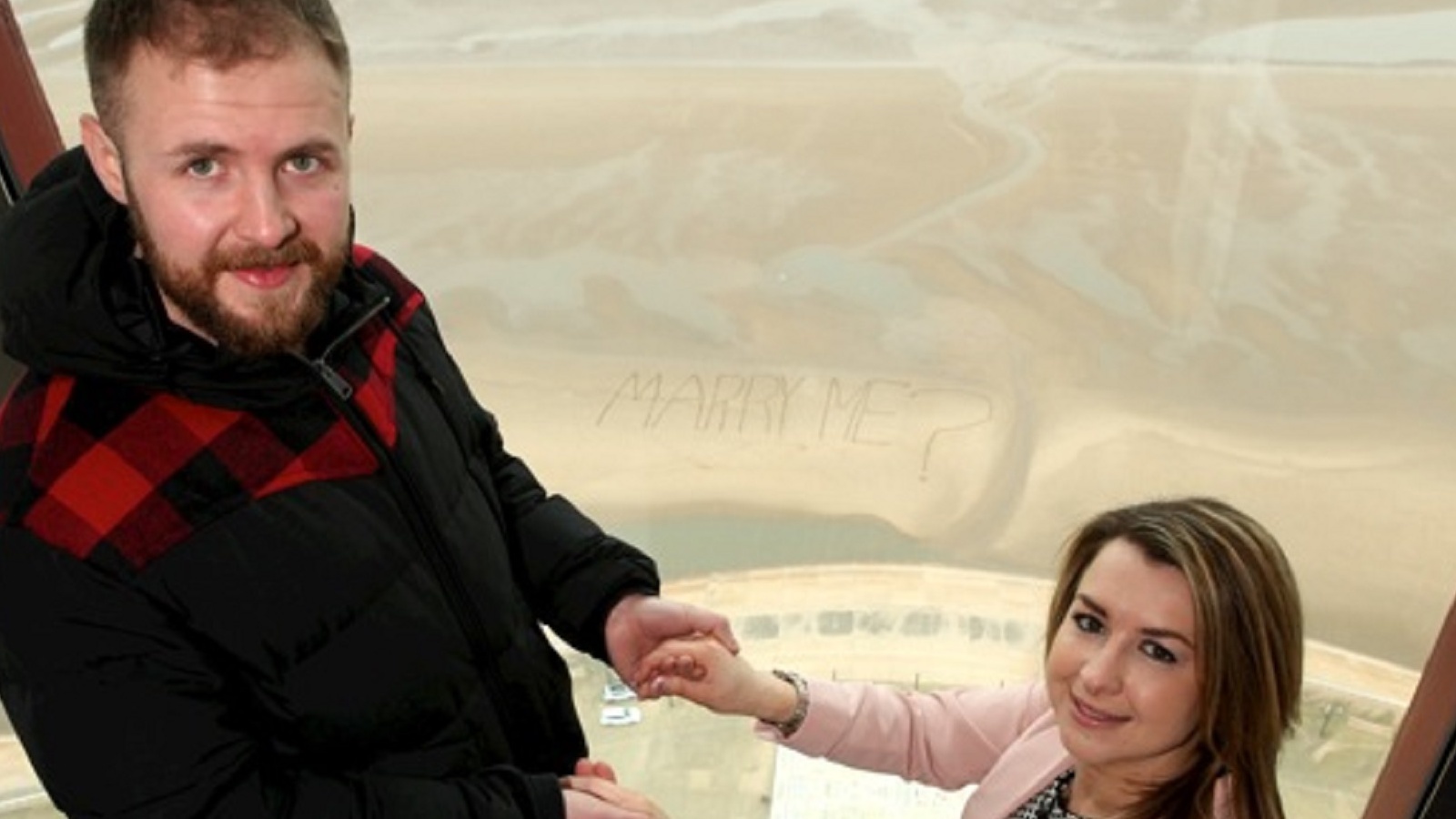 A Lancashire woman has tricked her partner of four years into going to the top of the Blackpool Tower before delivering him an amazing leap year message in the sand.
In line with the February 29 tradition – of women asking for their partner's hand in marriage – Louise Forder, 31, proposed to her partner Robert Green.
As they peered down from the tower's glass skywalk, 27-year-old Robert was told he was helping his future wife take pictures of another couple's proposal. But when he saw the 30ft Marry Me? message written in the sand, he got to say yes himself.
Louise said that Blackpool Tower was the "one and only option" for the proposal. The couple – from Poulton-le-Fylde – both have connections to the landmark.
Robert's great-grandfather John Harry Clegg, who was born in 1890, worked at the Tower his whole life. He started his journey as the lift boy at the age of 10 before moving to an office job and ending his career as the director's secretary.
Meanwhile as a marketing executive for Merlin Entertainments, Louise has worked at Blackpool Tower for two years. She also said they've enjoyed lots of trips to the attraction – the pair met as teenagers.
And it turns out this isn't the first time there's been a proposal between the couple…
Louise said: "Robert and I have always talked about getting engaged when we bought our first house and it feels like fate that this has happened in a leap year of all years.
"Robert has proposed to me in the past but I've always brushed it off as a joke. After his many failed attempts, it was definitely my turn to pop the question.
"The Tower was my one and only option for the location of my proposal, we have so much history with it that I knew it would be extra special for both of our families.
"There's a portrait of John in the hall of his family home, and I think he would have been so pleased we chose to celebrate this special moment here."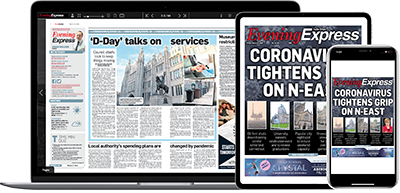 Help support quality local journalism … become a digital subscriber to the Evening Express
For as little as £5.99 a month you can access all of our content, including Premium articles.
Subscribe