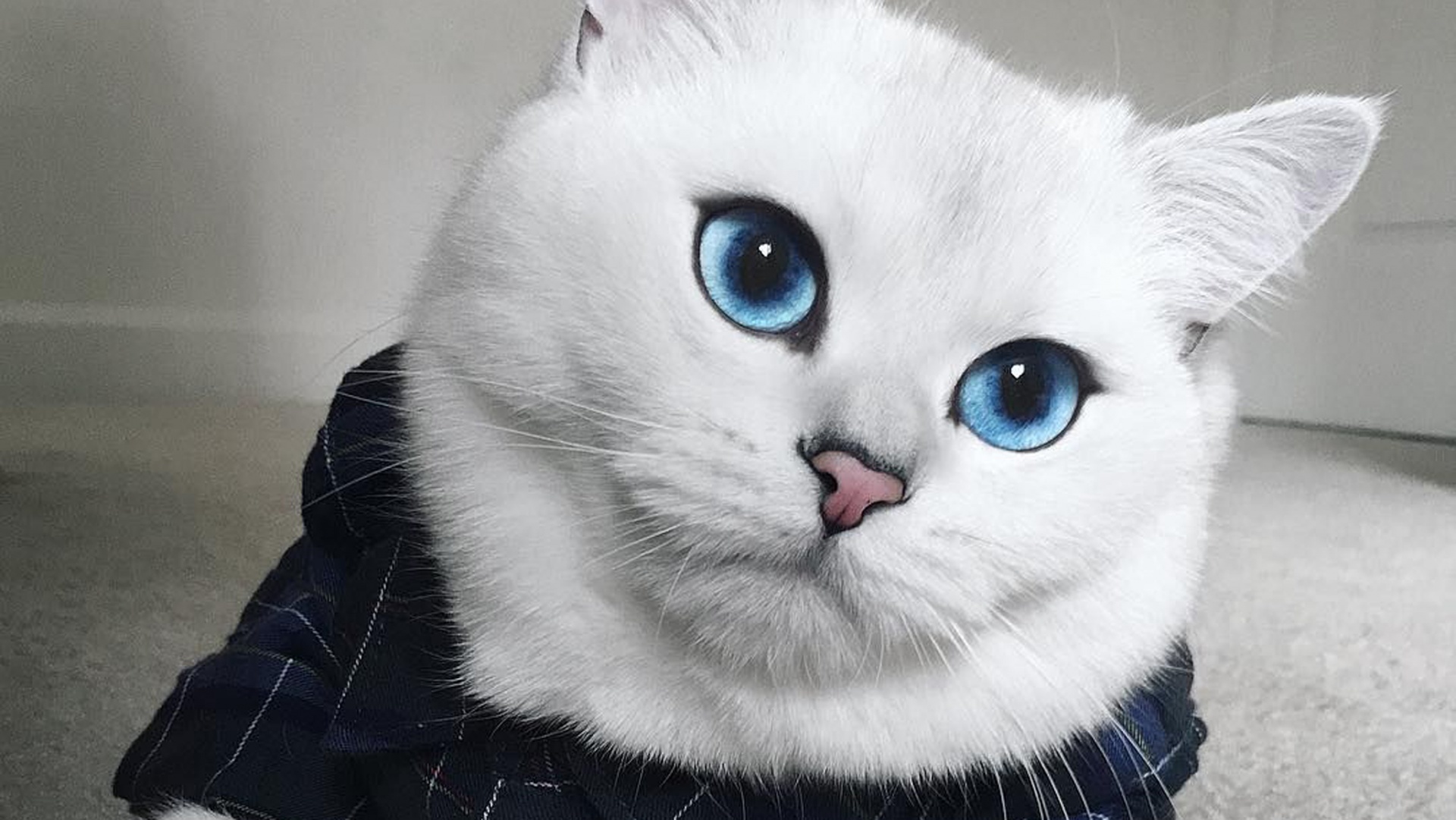 Be prepared to be spellbound when you look into this cat's piercing blue eyes.
Coby the Cat is captivating the hearts of feline lovers on social media with his big azure eyes and fur as white as snow.
The British Shorthair has amassed more than 279,000 followers on Instagram, and over 4,000 on Facebook – which are pretty impressive stats given that he joined social media only last year.
"I fell in love with his blue eyes and fluffy white coat," says his owner who brought Coby home almost a year ago.
"He loves to pose for pictures and he's definitely a natural model!"
Coby will be celebrating his first birthday in March.
The blue-eyed feline is not only one of the most gorgeous kittens you'll probably ever lay eyes on, he is also extremely affectionate and playful.
"He loves to follow me around and sleeps on my pillow every night," his owner adds.
He also enjoys tuna, chasing feathers, stealing covers and playing with his little toy duck in the tub.
He even occasionally likes to dress up, like a proper gentleman.
And oh yes, he does enjoy the high life.
Coby's open to the occasional role-playing as well.
JUST. LOOK. AT. HIS. EYES. How can anyone ever say "no" to this adorable-looking face?
He has even inspired loads of fan art.
We are all under his spell now.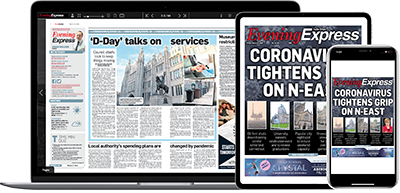 Help support quality local journalism … become a digital subscriber to the Evening Express
For as little as £5.99 a month you can access all of our content, including Premium articles.
Subscribe