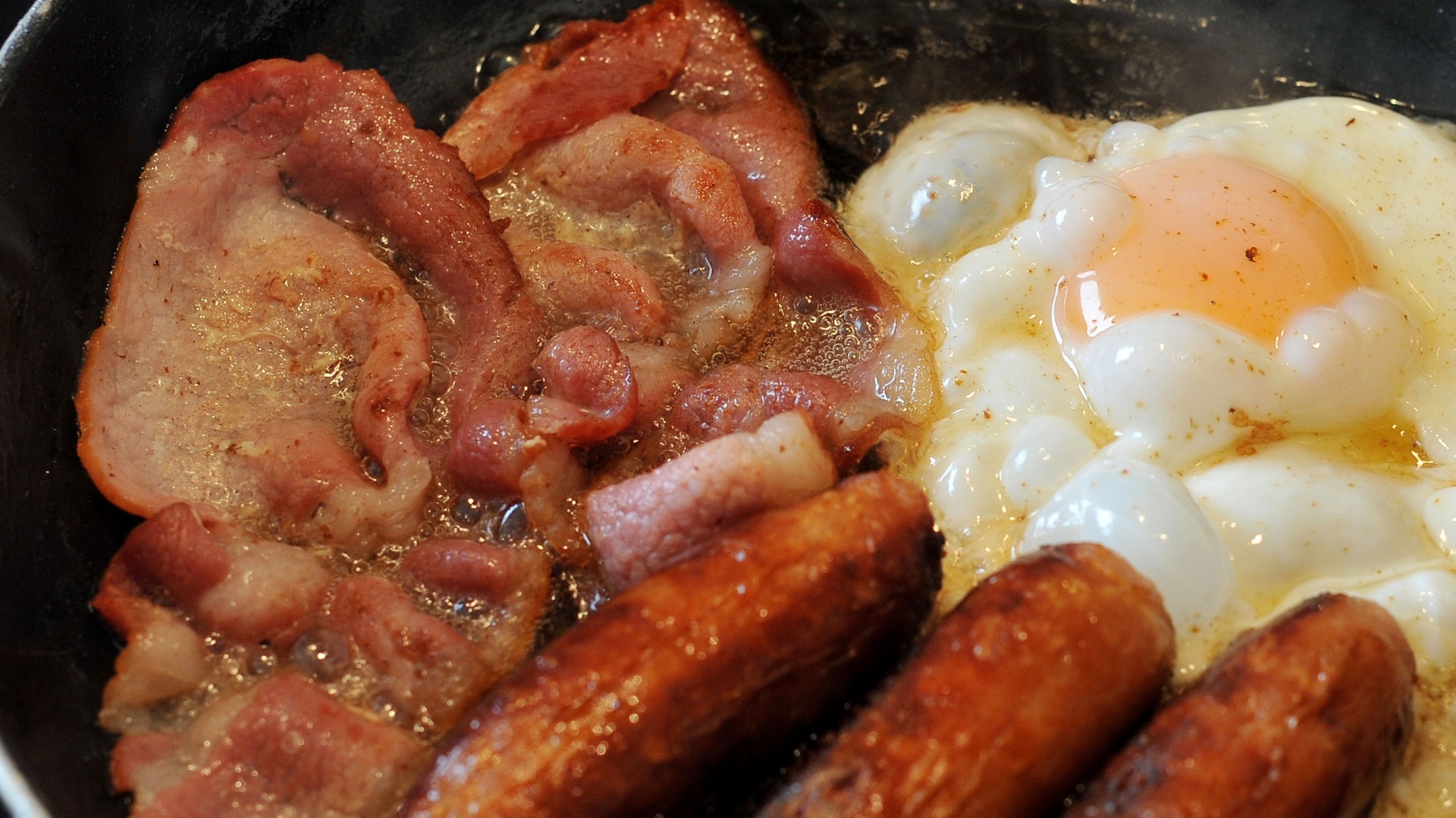 It's a truly special time when we get not one, but TWO bank holidays right next to each other. So you'd be forgiven for going a tad overboard when it comes to making the most of that free time.
Whether your weekend sin was booze, chocolate or both, you're probably feeling the cumulative effects today.
What you need is a hearty meal to sort you out – and what better than a fry up?
Well there is one better, actually. A fry up, wrapped up in bacon, and finished with an Easter twist.
Behold.
This palpitation-inducing feast, finished beautifully with a bow, was prepared for Jordan Francombe by his doting girlfriend and shared on The Fry Up Police Facebook page.
Naturally, being a staple in the British diet, the dish has caused great discussion and some controversy, mainly over the touching of the food items.
Callum Sewell commented: "Mate I'd be gutted… The egg yolk clearly isn't hard. Beans all over the place touching my bread and sausages." Craig Pressurepoint added: "The golden rule has been broken, BEAN JUICE NEVER TOUCHES EGG."
But others were sure to defend the anonymous GF and her "best Easter egg ever", with Brad Hutchinson commenting: "Marry her! She's wife material, if you don't some other lucky bloke will lol." Melanie Tara Goulder also had her back: "Good on her she's made a real effort. For those moaning .. Your GF and wives will be getting you pot noodles for future breakfast :)"
We give this 10/10 for originality, but perhaps save this kinda breakfast for special occasions only if you want to, you know, stay alive.
//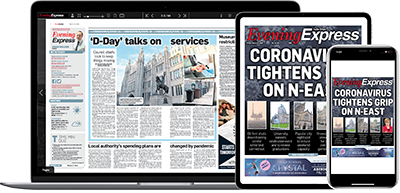 Help support quality local journalism … become a digital subscriber to the Evening Express
For as little as £5.99 a month you can access all of our content, including Premium articles.
Subscribe