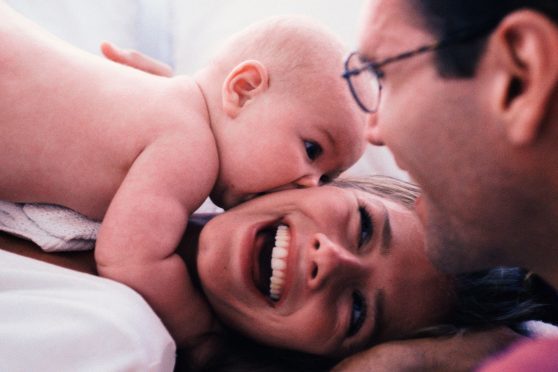 Being a working parent can be tough, and there are plenty of legal rights designed to make it a little easier. But many working parents don't know what their rights are.
New research has found 41% of parents are unaware of their legal right to take unpaid parental leave to care for their children, and 75% admit to never having taken advantage of this entitlement.
The research by employment law specialists Crossland suggests 27% of parents will spend up to £800 on holiday club fees over the school summer holidays, when they could have simply taken unpaid leave. Take-up of the entitlement is just 25%.
Employment solicitor Liz Gardiner, advice service development leader at Working Families, says: "Parents contact us every week because they're uncertain about what rights they have. Parental leave, flexible working and emergency leave can all be useful tools for parents trying to balance work and family life."
Working Families outlines the main parental rights as:
1. Maternity leave
All women who are employees are entitled to 52 weeks of maternity leave. When you go back to work after the first six months of maternity leave, you have the right to return to your old job on your old terms and conditions. If you take more than six months of maternity leave, you can return to your old job unless it's "not reasonably practicable", in which case your employer must offer you a suitable alternative job on similar terms and conditions.
2. Maternity pay
To get Statutory Maternity Pay (SMP) you need to have worked for your employer since before you became pregnant, and still be employed by them 15 weeks before the baby's due. For the first six weeks, your Maternity pay is 90% of your average earnings. For the next 33 weeks, it's 90% of your average earnings or £140.98 per week, whichever's lower.
3. Maternity allowance
If you can't get SMP, you may be entitled to Maternity Allowance (MA) if you're employed or self-employed, based on your work record in the 66 weeks before the baby's due. If you're self-employed, you must have paid Class 2 National Insurance or been eligible to do so.
4. Paternity leave
Only fathers/partners who are employees are eligible for paternity leave. You'll also need to have worked continuously for your employer for 26 weeks by the end of the 15th week before the baby's due, and still be employed by the employer on the day the child's born. You can choose when to take your leave, in a period between the birth and 56 days after, for one or two consecutive weeks. Statutory Paternity Pay (SPP) is paid at £140.98 per week (or 90% of average earnings, whichever's lower).
5. Shared parental leave
Only parents who are employees can take SPL, and the other parent must also have some recent work history (which could be self-employed or employed).
SPL can be taken at any time during the first year of the baby's life, but there are two weeks of compulsory maternity leave which the mother must take. There are a maximum of 50 weeks of leave and 37 weeks of pay that may be shared. SPL is created by the mother curtailing her maternity leave and/or pay, so the father/partner can take the balance.
Shared Parental Pay (ShPP) is the flat rate of £140.98 (or 90% of average earnings, whichever is lower) for a maximum of 37 weeks. Only 6% of working parents take shared parental leave.
6. Parental leave
This is unpaid time off work to care for your children. You are entitled to take unpaid parental leave if you've worked for at least a year for your employer, you have a child under 18 and you give your employer 21 days' notice. You're entitled to 18 weeks of parental leave per parent, per child but you may not be able to take this all in one go. Check whether your employer has a workplace agreement about parental leave – if not, you can usually only take four weeks per child in any one year. Most parents will have to take unpaid parental leave a week at a time.
7. Time off for dependants
This is the right to emergency unpaid leave if your child is sick or childcare arrangements fall through unexpectedly. It can also be used to care for others who may depend on you. You have the right to take reasonable unpaid time off, usually of no more than one or two days, to give you time to put other arrangements in place. You must let your employer know what's happening and return to work as soon as possible. Your employer should not penalise you for taking reasonable time off in a genuine emergency.
8. Right to request flexible working
If you've been an employee for 26 weeks, you have the right to ask to work flexibly, and your employer has a duty to consider your request seriously. You can ask to change the hours or days you work, or to work from home. Your employer should only turn you down for a statutory business reason, and should reach a decision within three months of your request.
:: For more information, call the Working Families helpline on 0300 012 0312.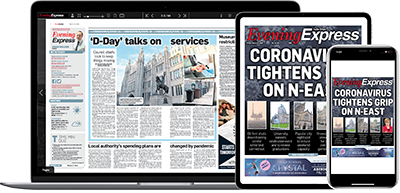 Help support quality local journalism … become a digital subscriber to the Evening Express
For as little as £5.99 a month you can access all of our content, including Premium articles.
Subscribe