Meeting the Queen is something many dream of doing – but when you're two years old? Not so much.
Alfie Lun comes in to the second category of people, and this little toddler met Queen Elizabeth II along with his parents on Thursday.
Poor Alfie, we've all been there at that age being dragged along by your parents to some event – he better be prepared to re-watch this clip at his wedding a few decades down the line though.
His parents Michelle and Mark were meeting the Queen at the unveiling of a new memorial at Victoria Embankment Gardens, honouring the Armed Forces and civilians who served their country during the Gulf War and conflicts in Iraq and Afghanistan.
The two members of the Armed Forces looked like they gave Alfie a bit of stick for the tantrum too – in a nice way though.
Oh Alfie.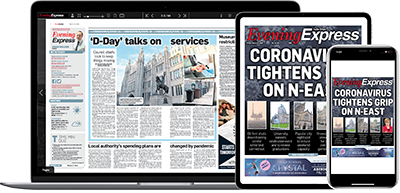 Help support quality local journalism … become a digital subscriber to the Evening Express
For as little as £5.99 a month you can access all of our content, including Premium articles.
Subscribe