Police have released footage of a thief distracting a customer in a coffee shop with a piece of paper before subtly making off with their phone.
Some 10,000 mobiles are stolen every month, and police are urging the public to keep on eye on their tech.
The CCTV video from a cafe in Westminster shows a man approach a customer who's sat with their phone and laptop on a table.
The thief holds a piece of paper over the phone, and talks to the woman, using it as a distraction tool.
Using sleight of hand, he simultaneously grabs the phone.
When he moves the paper and walks away, the phone is gone, and she hasn't noticed.
Police are appealing for information about the incident, which happened on the April 1, 2015 at 4:35pm.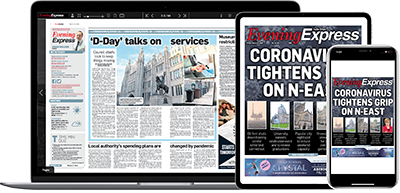 Help support quality local journalism … become a digital subscriber to the Evening Express
For as little as £5.99 a month you can access all of our content, including Premium articles.
Subscribe