Just when you thought nothing could top the #courgettecrisis, the humble lettuce has become the latest European vegetable staple to fall victim to the "crisis".
Supermarkets have rationed the number of lettuces each customer can purchase in stores and iceberg, sweet gem and romaine varieties have been removed from sale completely by some online.
My local Tesco also affected by the lettuce and salad rationing. Not much there to ration though! pic.twitter.com/NX0Mo99Fts

— Rob Gregory (@RobGregOnRetail) February 2, 2017
Husband went to @Tesco to buy veg for #guineapigs was told only 3 lettuces per person #LettuceRation – most hilarious thing heard all day!

— Dannii (@_littlewanders) January 30, 2017
My question is..why would you need more than 3 heads of lettuce….

— callum (@Holystir) February 3, 2017
An extreme mix of drought followed by flooding and freezing conditions has severely affected growers in southern Spain, while poor conditions have also hit farmers in Italy, Greece and Turkey.
Hi there, sadly due to the poor weather in Spain and Europe in recent months our suppliers have sufferd shortages. 1/2

— Tesco (@Tesco) February 2, 2017
This is why we have some issues with availability of certain items such as lettuce and courgettes. 2/3

— Tesco (@Tesco) February 2, 2017
We're working closely with our suppliers to resolve this as soon as possible sorry for any inconvenience this causes. -TY 3/3

— Tesco (@Tesco) February 2, 2017
A Tesco spokesman said it was "experiencing some availability issues" due to the bad weather in Spain.
"[We] are working with our suppliers to resolve them as quickly as possible," he said.
Morrisons is having lettuce problems to. A spokesman told the Daily Mail: "As a result of the fact that the Spanish harvest has been very difficult this year, we have just about enough coming in to supply our customers.
"We want to stop local tradespeople and restaurateurs coming in and buying lots of stock."
Why? I don't get it @Morrisons #arewerunningout.. #lettuce & #HOWMUCH££? pic.twitter.com/PwDxD0bwqH

— sarah morton (@morton_sarah) February 2, 2017
Experts have warned that if the weather does not improve in the coming weeks the problem may continue until April, with customers hit by price rises.
The lettuce shortage follows similar reductions in the supply of courgettes, while salad peppers, broccoli and cabbage supplies are also under pressure.
How many decent vegetables have to suffer before we see a change?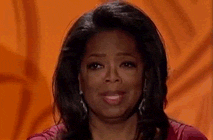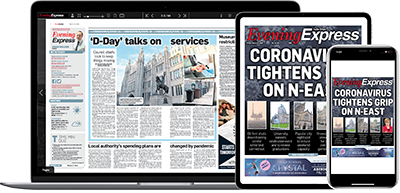 Help support quality local journalism … become a digital subscriber to the Evening Express
For as little as £5.99 a month you can access all of our content, including Premium articles.
Subscribe