You'll probably have seen a fair few "child surprises parent after returning from travelling" videos by now.
But we think you'll agree, once you've seen it, that this one is something else.
This poor mum is so overcome with emotion, she literally faints and begins weeping into her daughter's arms.
Zandra Patten, 64, from Cornwall, collapsed and said she thought she was going to die when her daughter Lucy, 25, surprised her in London after nine months away.
Lucy – who had visited Asia, Australia and the United States during her time away with her boyfriend – had been texting her mum that morning, sending pictures claiming she was still in Nevada.
But really she was in London to surprise her mum for her birthday celebrations, and hid in the bathroom of her hotel room.
https://twitter.com/CassiePatten/status/843583009093812225
The heartwarming moment was filmed by Lucy's sister, Olympic bronze medal-winning swimmer Cassie Patten, 30, who had been in on the secret since November.
Patten said she encouraged her mum to "have a look in the bathroom" when they arrived – at which point she dropped to the floor in shock.
"We thought she would be emotional, but we didn't think she would be this (emotional)," she said.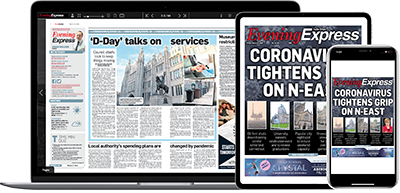 Help support quality local journalism … become a digital subscriber to the Evening Express
For as little as £5.99 a month you can access all of our content, including Premium articles.
Subscribe