Footballing legend and former Manchester United striker Eric Cantona has sent a heartfelt message of support to the people of the city.
The former footballer posted a video through Eurosport UK, in which he said he suffered alongside Mancunians after Monday's horrific terrorist attack.
He said: "I think deeply to the victims, to the wounded persons: kids; teenagers; adults; to their families; to their friends; to all.
"All of you; all of us.
"I think to this city, Manchester, and Mancunians, that I love deeply.
"I think to this country, England, and the English, that I love deeply. I suffer with you.
"My heart is with you.
"I always feel close to you."
Cantona scored 70 Premier League goals across five seasons and is still adored by United fans.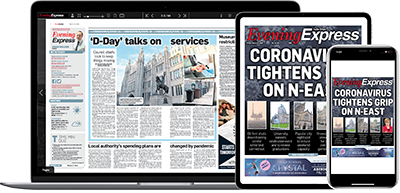 Help support quality local journalism … become a digital subscriber to the Evening Express
For as little as £5.99 a month you can access all of our content, including Premium articles.
Subscribe