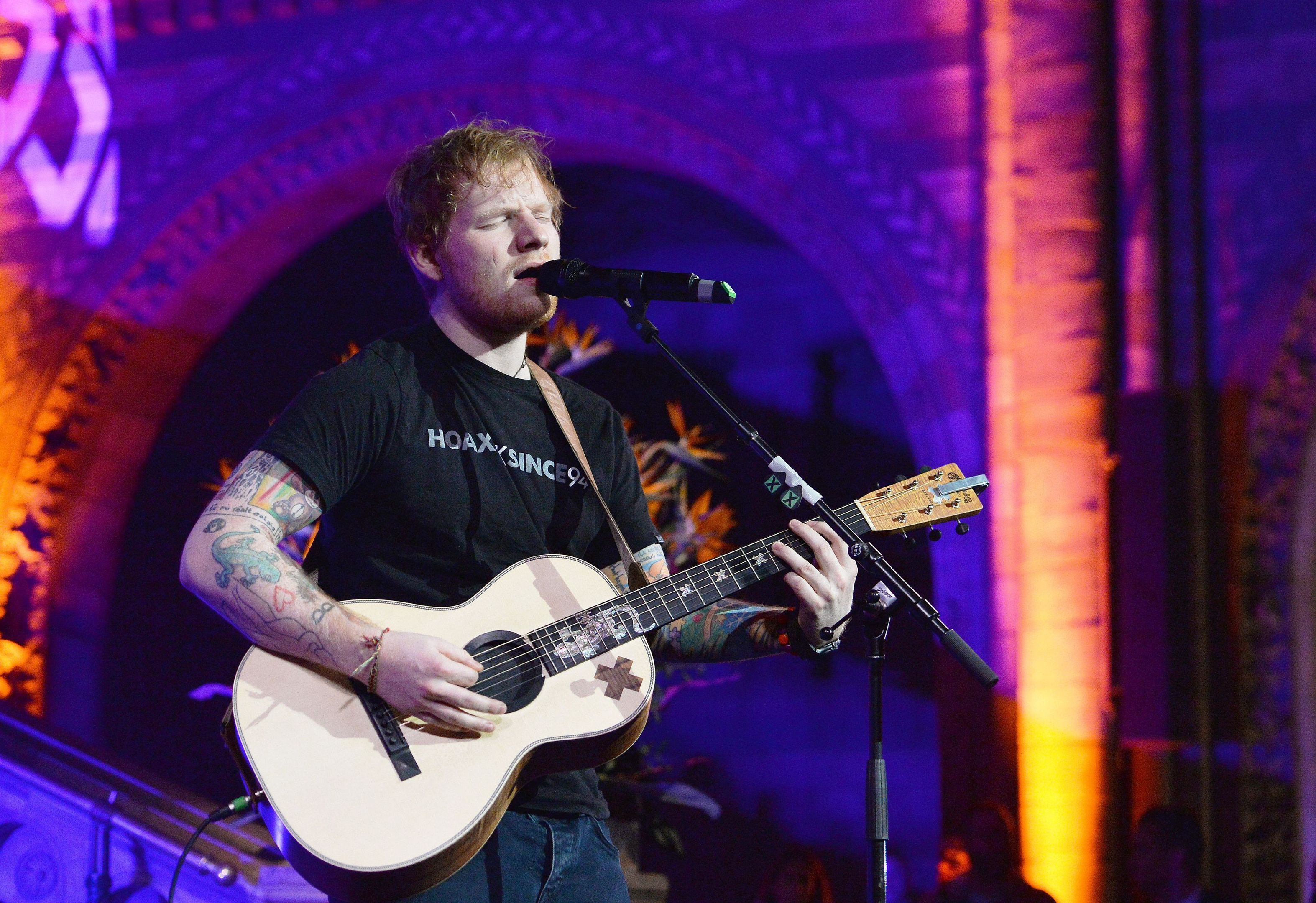 Ed Sheeran has returned with new music – while admitting he forgot the lyrics to some of his songs while he was away.
The star, 25, took a year-long hiatus from the music scene and social media.
On Friday he played his new tracks – Castle On The Hill and Shape Of You – on the Radio 1 Breakfast Show.
In his first radio interview in two years, the singer said that next time he takes a break it will be shorter.
Ed told how he realised he could not remember the words to some of his songs when Don't and Sing had come on the radio while he was on his year out.
"I've relearnt everything. I spent a day relearning the words. Next time I take a break it will be two weeks not a year," he said.
Talking about his travels, he said: "I specifically picked places where I wasn't really liked… No-one really cares about me in Japan. There are like two people that like me in Japan."
Ed is still sporting a scar on his face following reports that Princess Beatrice accidentally cut him when a party prank went wrong as she pretended to "knight" singer James Blunt with a ceremonial sword.
He said he did not know whether he was allowed to talk about the incident but joked about the scar: "Do you like it? I think it's quite rugged. I have been telling people that it was James Blunt, trying to get the pop career back.
"He's been telling me to say that. I'm not being mean. He's such a nice guy."
New track Castle On The Hill is described as a "love song for Suffolk", which Ed penned in mid-2015.
Cause I've been away for a bit here's two singles rather than one – Castle On The Hill & Shape Of You https://t.co/QuZMnEhS8P pic.twitter.com/VCznN8nLd4

— Ed Sheeran (@edsheeran) January 6, 2017
Ed said he shot the music video in Suffolk with all the extras from his former high school.
His new album is called ÷, following the huge success of + in 2011 and × in 2014.
He described the album as "schizophrenic", featuring "lots of different sounds".
Welcome back @edsheeran! ?

Lock in to Radio 1 NOW ? https://t.co/48RuyAdouO #R1Sheeran pic.twitter.com/iLH17hLBEu

— BBC Radio 1 (@BBCR1) January 6, 2017
The singer-songwriter spent a week with an Irish folk group who stayed in his house to record one of the tracks.
At one point he had "25 people" staying in his six-bedroom mansion making music, saying it was "quite crammed".
The Game Of Thrones cast were some of the first people to hear his new tracks, before they were released, as Ed told how he likes playing his music to "randoms".
"I ended up going to a party where a lot of the Game Of Thrones lot were at. They all ended up back at my house. I'd never met some of them before and said 'do you want to hear some of my songs?'"
Ed's return comes after he posted a short video of himself on New Year's Day holding up a sign reading: "New music coming Friday!!"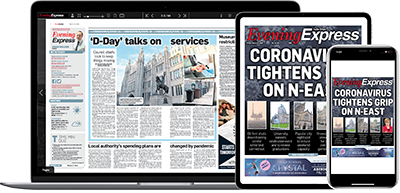 Help support quality local journalism … become a digital subscriber to the Evening Express
For as little as £5.99 a month you can access all of our content, including Premium articles.
Subscribe