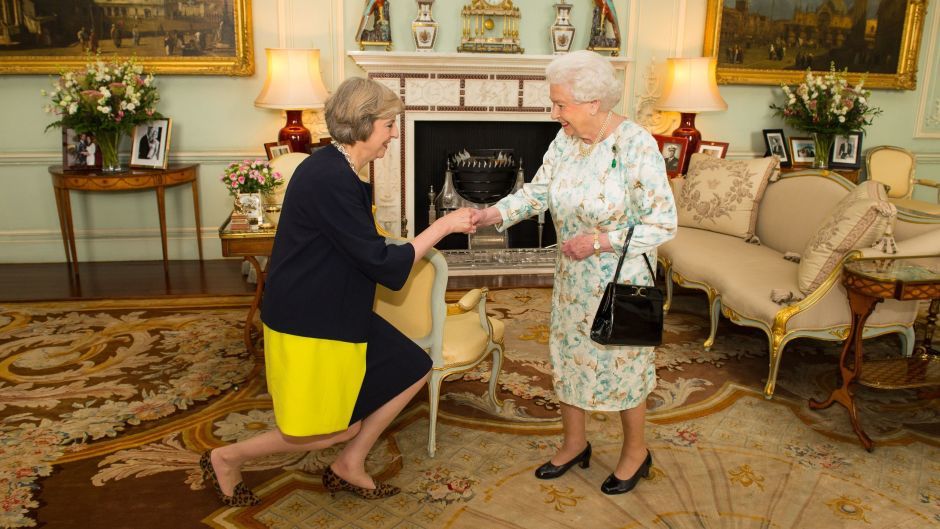 Theresa May has been appointed the UK's second female Prime Minister in a private audience with the Queen at which she was invited to form a Government.
Mrs May's elevation to the country's most senior political role, at the age of 59, completes a whirlwind rise which was triggered by the unexpected referendum vote for Brexit on June 23 which brought down predecessor David Cameron.
She "kissed hands" with the monarch in a simple procedure at Buckingham Palace which made her the 13th holder of the post of Prime Minister and First Lord of the Treasury during Elizabeth II's reign.
Mrs May arrived at the Palace by ministerial car with husband Philip, having set off from the House of Commons only after receiving the signal that predecessor David Cameron's resignation as PM had been accepted by the Queen and that he had advised the head of state to appoint the former Home Secretary in his place.
Mr Cameron was accompanied by wife Samantha and children Nancy, Elwen and Florence as he left 10 Downing Street for the last time as Prime Minister.