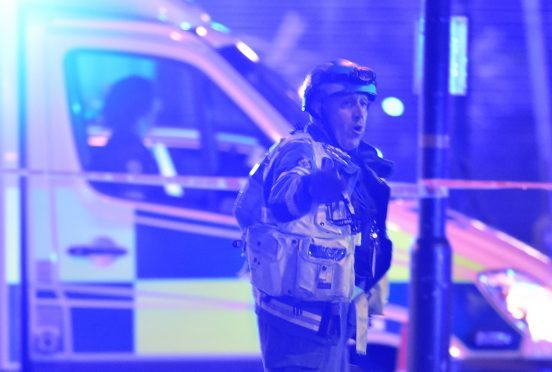 A young man caught up in the London Bridge incident has thanked two strangers who offered him a bed for the night after being left stranded.
George Moss, 22, was unable to get home after police put a cordon between Borough Market and Elephant and Castle.
Mr Moss, originally from Guernsey, also lost his phone during the evening, which meant he initially had no way of contacting family or friends to ask for a bed to stay.
After borrowing a phone from a reporter at the scene, Mr Moss was able to get in touch with Holly Robinson and Mary Lynch, who tweeted that strangers with nowhere else to stay could crash at their home in Vauxhall.
Speaking from his new, temporary accommodation, Mr Moss said: "I was out this evening trying to make my own way home at around 11.30pm but couldn't make my way through anywhere.
"I met (a reporter) who lent me his phone so I tried to get hold of my mum and dad.
"After that I went towards Vauxhall and found Holly and Mary who very kindly gave me a place to stay.
"(Without them) I would have been in a pickle, I wouldn't have anywhere else to go.
"Having someone so close and so willing to help makes a massive difference."
Ms Lynch, 23, from Nottingham, said: "I think we saw when things (terror attacks) had happened in Orlando and Manchester and thinking if I had been in that situation I would want to know that people were going to open up their homes."
Ms Robinson, from Birmingham, said her original tweet was able to reach many followers after it was retweeted by former Newsround presenter Lizo Mzimba, who she once met after asking him for a selfie.
She said: "I just tweeted it (the offer) because we were here, we have friends stuck in various places. You have to give whatever you can, whenever you can.
"That's all we wanted to do, we didn't know if anyone would come but it was just to put the offer out there."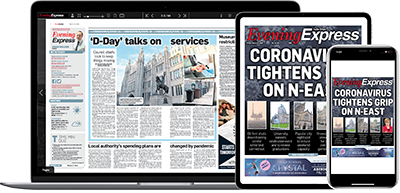 Help support quality local journalism … become a digital subscriber to the Evening Express
For as little as £5.99 a month you can access all of our content, including Premium articles.
Subscribe