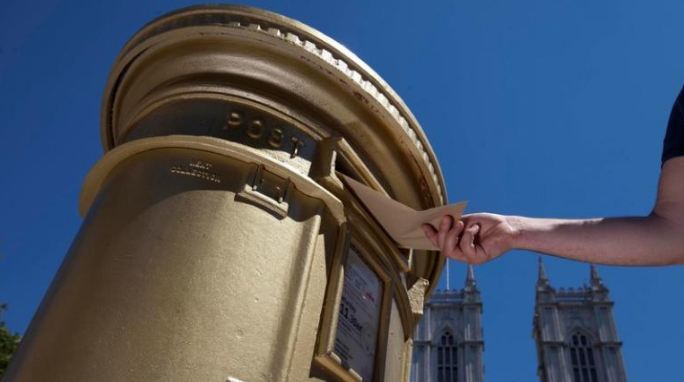 Royal Mail have no plans to commemorate the success of Team GB athletes at Rio 2016.
During London 2012, Royal Mail sold around £8m worth of Olympic and Paralympic stamps and painted post boxes gold to honour the sporting achievements of British athletes.
However in a statement the company said London 2012 was a "unique occasion" and as such, had no plans to celebrate further success in Rio.
A Royal Mail spokesman said: "Due to our status as the host nation, Royal Mail was honoured to mark the achievement of our athletes through gold post boxes and special stamps – the first country to do so.
"The honour of hosting the Games has now passed to Brazil. Brazil Post has already announced that it is producing a series of stamps to celebrate the games."
More than 500 Royal Mail branches opened on Sunday's during London 2012, many for the first time, to provide stamps the day after a British athlete secured a gold medal.
Royal Mail also painted 110 post boxes gold – one for each Olympic and Paralympic gold medallist – to mark the occasion.