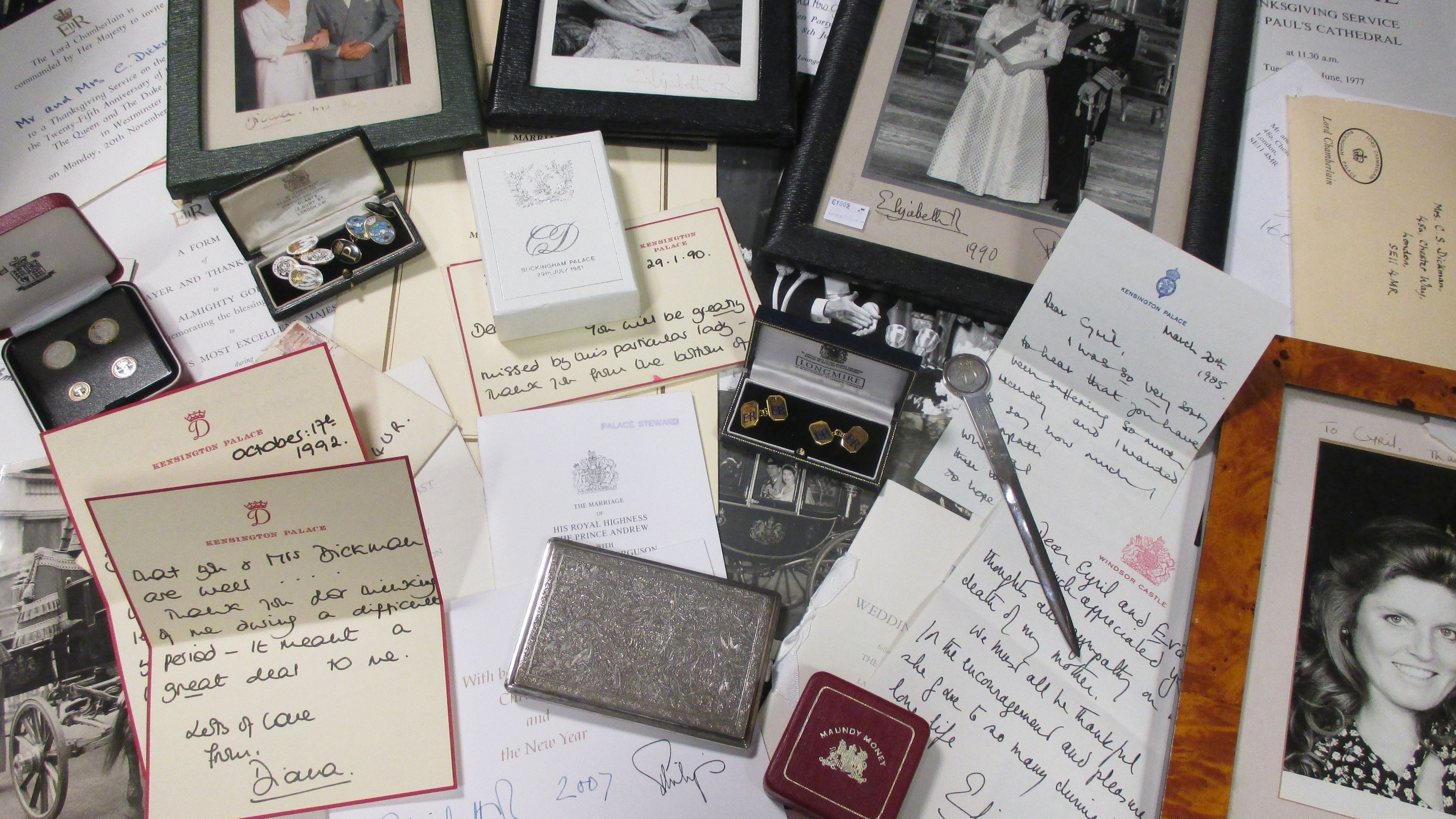 Prince Harry has always been known as the mischievous one in the family so it might come as little surprise that he was "constantly in trouble" when he was at boarding school.
And when he was born, Prince William was very much the doting older brother who gave him "an endless supply of hugs and kisses".
This insight into the private lives of the young royal brothers has been revealed in a series of letters sent by Diana, Princess of Wales, to one of her favourite Buckingham Palace stewards, Cyril Dickman.
The six hand-written notes from the 1980s and '90s are part of a collection described as "the private letters between a trusted butler and the Royal Family" that is going up for auction.
Also in the collection – which is expected to sell for thousands of pounds with interest coming from as far afield as Japan, Australia and Canada – are photos, Christmas cards and a boxed piece of cake from the Queen's wedding in 1947.
Not sure it'll taste any good now though.