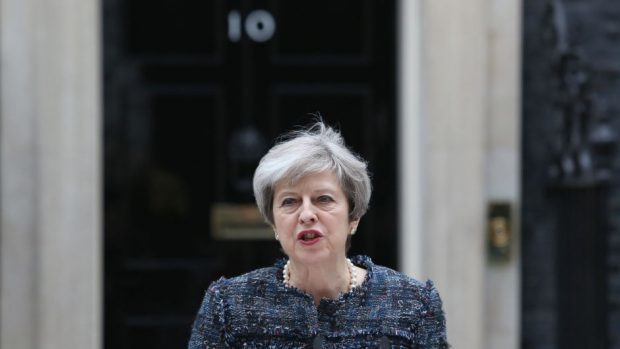 Political leaders have condemned the "barbaric" terror attacks in London in which six people were killed and more than 30 injured.
Prime Minister Theresa May offered her "huge gratitude" to the emergency services as the incident unfolded, adding: "Our thoughts are with those who are caught up in these dreadful events."
Home Secretary Amber Rudd said the attacks in London Bridge and Borough Market were "targeted at people enjoying their evening with friends and family".
Meanwhile, London Mayor Sadiq Khan described the incident as "deliberate and cowardly".
"I condemn it in the strongest possible terms," Mr Khan said.
"There is no justification whatsoever for such barbaric acts."
US President Donald Trump spoke to Mrs May to offer his condolences for the "brutal" terror attack, the White House said.
He has also tweeted condolences and support.
Mr Trump wrote: "Whatever the United States can do to help out in London and the U.K, we will be there – WE ARE WITH YOU. GOD BLESS!"
The US State Department said America was ready to provide assistance to UK authorities.
Spokeswoman Heather Nauert said: "Our hearts are with the families and loved ones of the victims. We wish a full and quick recovery to those injured in the attacks.
"All Americans stand in solidarity with the people of the United Kingdom."
Labour leader Jeremy Corbyn called the attacks in London "brutal and shocking".
"My thoughts are with the victims and their families," he wrote on Twitter. "Thank you to the emergency services."
Tim Farron, leader of the Liberal Democrats, said: "Tonight's horrific incidents in London remind us how much we owe our emergency services. My thoughts and prayers with everyone affected."
French President Emmanuel Macron said: "France is more than ever at the side of the United Kingdom in response to this new tragedy.
"My thoughts are with victims and their loved ones."
Ariana Grande, whose Manchester concert was rocked by a suicide bombing which killed 22 people less than two weeks ago, expressed her support for those affected by the London Bridge attack.
She tweeted simply: "Praying for London".
Evening Standard editor and former chancellor George Osborne, said: "People enjoying a night out once again appear to be the target of terror. Emergency services once again heroic. London will stay strong."
Brendan Cox, whose wife Jo Cox MP was murdered by a nationalist terrorist last summer, wrote: "Thinking of everyone caught up in yet more pointless horror.
"It will achieve nothing, it will not change us, it will not defeat us."
German Chancellor Angela Merkel said in a statement that she learned with "sadness and dismay" of the attack.
She added: "Today, we are united beyond all borders in horror and sorrow, but also in determination.
"In the fight against every form of terrorism, we stand firmly and with determination at Britain's side."
European leaders sent messages of sympathy and solidarity to the UK via social media.
The President of the European Council Donald Tusk said: "My heart and mind are in London after another cowardly attack. Europe stands by UK in fight against terrorism."
European Commission President Jean-Claude Juncker said: "Following latest London incidents with horror. Thoughts and prayers are with the victims and their families. Please stay safe."
And the President of the European Parliament Antonio Tajani said: "We mourn in solidarity with the victims and the families of heinous London Bridge attack.These acts must be stopped. #UnitedAgainstTerrorism."
Spanish premier Mariano Rajoy offered "solidarity and support" and Lithuania's President Dalia Grybauskaite said that the "London spirit" was "stronger than fear".
Belgian PM Charles Michel said: "A new tragedy in London, we all stand with UK."
Scotland's First Minister Nicola Sturgeon said: "Following the horrific terrorist attack in the centre of London last night, we are working closely with the UK Government and Police Scotland to monitor the situation. Later today I will chair a meeting of the Scottish Government's Resilience Committee.
"My thoughts are with the families and friends of those who have tragically lost their lives and with everyone who has been harmed or affected by these terrible incidents."
Ireland's Minister for Foreign Affairs and Trade Charles Flanagan said: "For the second time in two weeks, the ordinary people of the UK have been subjected to cowardly and barbaric attacks. Ireland stands with the UK and condemns these acts utterly.
We continue to closely monitor the situation. Anyone who has serious concerns about loved ones in London can contact my department in Dublin on 01 408 2000, or the Irish Embassy in London on 00 44 207 235 2171."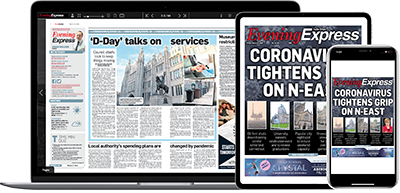 Help support quality local journalism … become a digital subscriber to the Evening Express
For as little as £5.99 a month you can access all of our content, including Premium articles.
Subscribe