Police have not located any trace of suspects, evidence of shots fired or casualties at the Oxford Street incident, Scotland Yard said.
Scotland Yard urged anyone on Oxford Street to "go into a building".
BBC producer Helen Bushby, who was shopping in the area, said: "I was just walking down from the BBC towards the tube and there was a mass stampede away from the tube as fast as they could.
"They were crying, they were screaming, they were dropping their shopping bags. It was a very panicked scene.
"People said they heard a gunshot and panic was just spreading."
Video posted to Twitter showed police shouting "get inside somewhere" as they escorted people away from Oxford Street.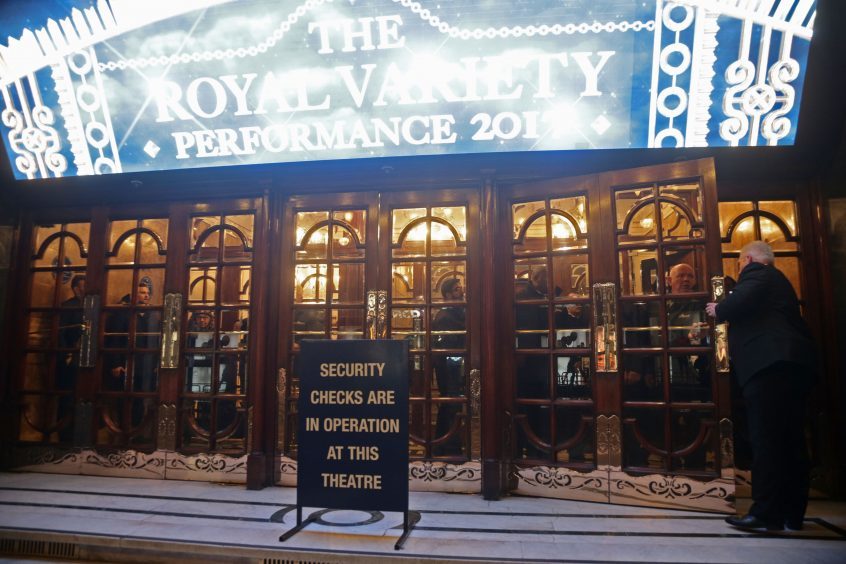 Footage also showed people calmly filing out of the tube station as an automated message urged passions to "leave the station immediately".
Video posted to Twitter later showed people walking away from the station.
Greg Owen, 37, from London, said: "I was next to the tube station and everyone started screaming and shouting and then a flood of people came up the stairs."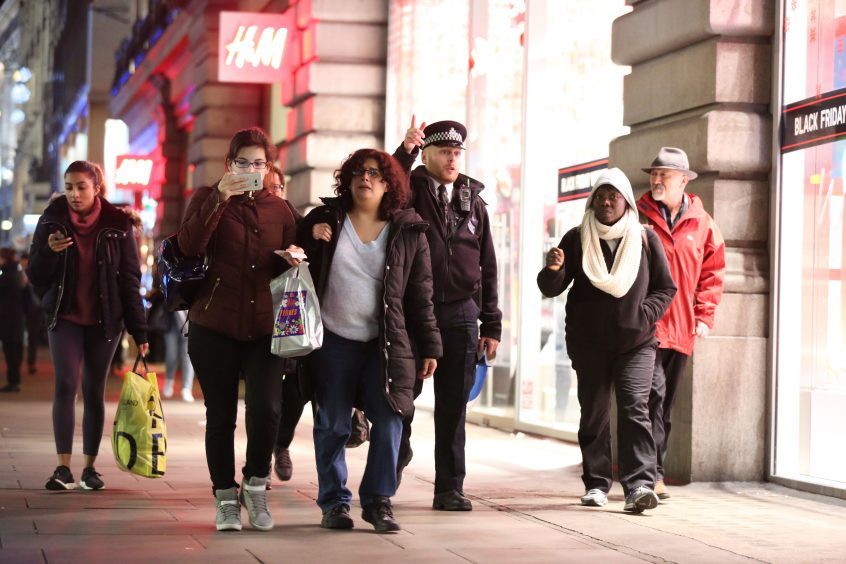 And a witness who only wanted to be known as Emma said: "There were shots fired on Oxford Street and then armed police ran into me and my friend.
"Armed Police were running up Argyll Street and now we're locked in French Connection."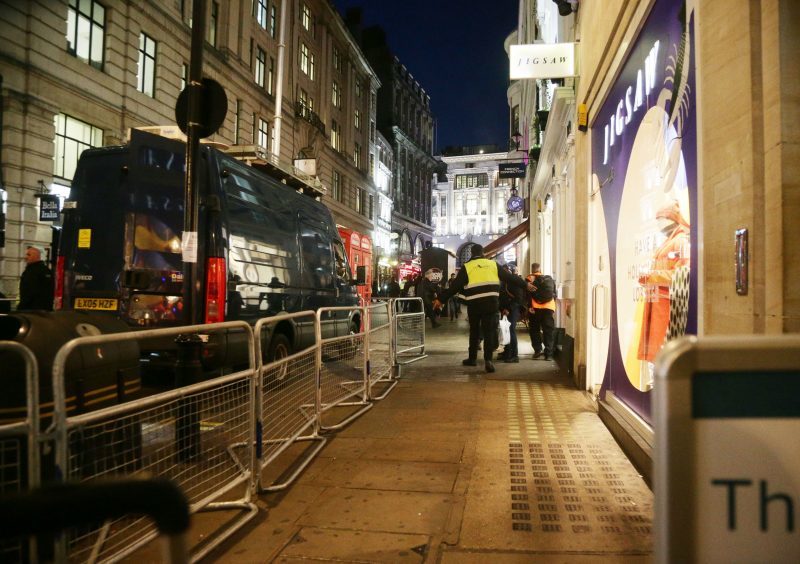 One woman named Maaiysa, a journalist for TRT, tweeted that she heard "gunshots" as well as screams and sirens from her office near Oxford Circus, and posted video of people running away from the station.
"Never seen such panic. People flooded into our offices, looking for shelter, shaking," she wrote.
Pop singer Olly Murs was among those caught up in the incident in a department store on Oxford Street.
In a series of tweets from his @ollyoffical account, the former X Factor contestant wrote: "F*** everyone get out of @Selfridges now gun shots!! I'm inside
"Really not sure what's happened! I'm in the back office… but people screaming and running towards exits!
"Evacuating store now!!! F*** heart is pounding"