The number of new drivers who lost their licence for using a mobile phone at the wheel rocketed by 356 per cent in 2017.
Following new laws introduced in March 2017 which saw drivers handed six penalty points and a £200 fine for using their phone while driving, some 533 new drivers lost their licence for breaching the rule – up from 117 the year before.
New drivers will lose their licence and must retake their test if they accrue six points or more in the first two years of driving.
New motorists banned for driving without due care and attention – another charge used by police for mobile phone use at the wheel – was also up to 447 in 2017, compared with 401 the previous year.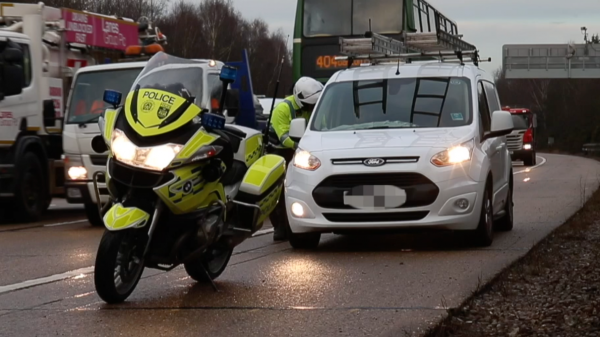 AA president Edmund King said: "Part of the rise in new drivers losing their licences is due to the one-strike-and-you're-out increase to six penalty points for using a phone at the wheel that came in last March.
"We know from our own research that young drivers in particular say they can't bring themselves to turn their mobile phones off before driving. This dangerous attitude is starting to catch up with them as they can't bear to be away from their phones while they drive."
The figures were released by the Driver & Vehicle Licensing Agency following a Freedom of Information investigation by the Press Association. They show a total of 10,833 new drivers lost their licence in 2017.
That number was up 783 on 2016, when 10,050 new drivers had their licences revoked, and up 2,019 on 2015, when 8,814 new drivers lost theirs.
Driving while "uninsured against third party risks" was the biggest single reason new drivers were banned in 2017, accounting for nearly half of all revocations at 5,153.
A spokeswoman for the Motor Insurers' Bureau said: "Our latest research showed that one in four of 18-to-24-year-olds admit they have considered not taking out car insurance to save money."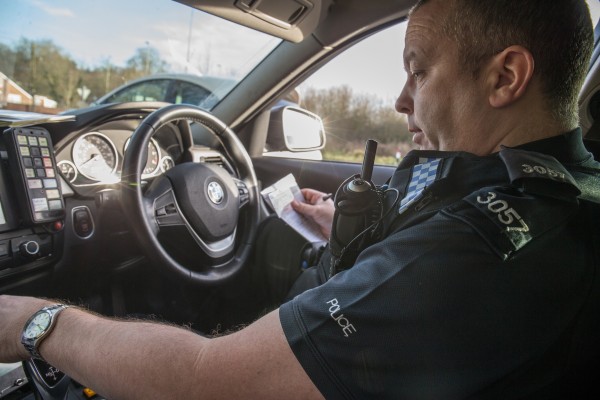 Director of the RAC Foundation Steve Gooding added: "We know insurance costs have been soaring, especially for young drivers, and many cannot bear to be without their mobiles. But this is an explanation, not an excuse. It is regrettable so many people are prepared to throw away their licences so carelessly."
Unsurprisingly, speeding was the second biggest reason for a loss of licence for new drivers last year, with 2,695 cases when all speeding offence codes were considered. The speeding offence code SP30 – exceeding the statutory speed limit on a public road – saw the most culprits at 2,217.
The third most common reason for revocation was "failure to give information as to identity of driver etc" with 1,213 new drivers banned as a result. This is most likely to be drivers refusing to reveal who was behind the wheel when caught by a speed camera.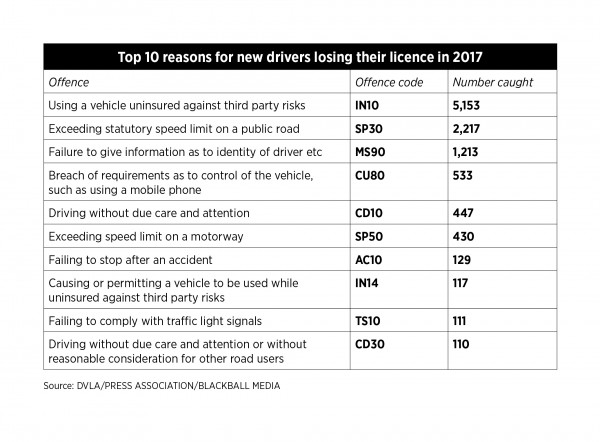 The number of new drivers caught for breaking drink-drive laws rose in 2017 – up to 106, compared with 92 in 2016, while the number of new drivers losing their licences for drug-driving offences also grew, with 30 caught last year compared with 23 in 2016.
A National Police Chiefs' Council spokesman said: "The evidence shows that young drivers present the greatest risk to themselves and others.
"We continue to enforce the law with full use of all the approved methods of prosecution available to us. Our message is clear: Keep to the law or risk losing your licence."
(function(i,s,o,g,r,a,m){i['GoogleAnalyticsObject']=r;i[r]=i[r]||function(){
(i[r].q=i[r].q||[]).push(arguments)},i[r].l=1*new Date();a=s.createElement(o),
m=s.getElementsByTagName(o)[0];a.async=1;a.src=g;m.parentNode.insertBefore(a,m)
})(window,document,'script','//www.google-analytics.com/analytics.js','ga');
ga('create', 'UA-72310761-1', 'auto', {'name': 'pacontentapi'});
ga('pacontentapi.set', 'referrer', location.origin);
ga('pacontentapi.set', 'dimension1', 'By James Baggott');
ga('pacontentapi.set', 'dimension2', '871464e7-6f23-460f-926e-ccd6879df7ee');
ga('pacontentapi.set', 'dimension3', 'paservice:motoring,paservice:motoring:news');
ga('pacontentapi.set', 'dimension6', 'story-enriched');
ga('pacontentapi.set', 'dimension7', 'composite');
ga('pacontentapi.set', 'dimension8', null);
ga('pacontentapi.set', 'dimension9', null);
ga('pacontentapi.send', 'pageview', { 'location': location.href, 'page': (location.pathname + location.search + location.hash), 'title': 'Number of new drivers banned for mobile phone use rockets'});