The four chicks are named Wotsit, Quaver, Frazzle and Cheeto have become the first of their kind to hatch at Chester Zoo this year.
Wotsit broke out of its egg on Easter Sunday, quickly followed by Quaver and Frazzle, with Cheeto arriving just this morning weighing a mere 75g. The tiny youngsters – threatened Humboldt penguins from South America – have been named after their keepers' favourite crisps.
Staff at the zoo use a different naming theme each year to help them to keep track of the new chicks, with popular snacks getting the nod this time around.
Both penguin parents are involved in the rearing of the chicks and it will now be around eight weeks until the juveniles leave the nest. Until then, keepers will be carefully carrying out daily checks on their weight gain and development.
>
Humboldt penguins live on the coastal areas of Peru and Chile, and are listed as vulnerable to extinction on the International Union for the Conservation of Nature's (IUCN) Red List of Threatened Species.
Chester Zoo funds conservation initiatives in South America, where the species is threatened by climate change, rising acidity levels in the ocean and over-fishing – all of which is forcing them to search further from their nests for fish.
//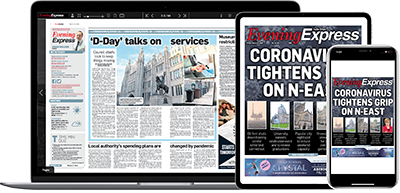 Help support quality local journalism … become a digital subscriber to the Evening Express
For as little as £5.99 a month you can access all of our content, including Premium articles.
Subscribe