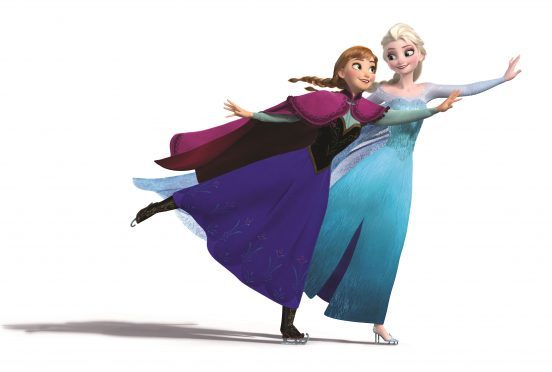 The career path you take could be all down to whether you were born first, last or between your brothers and sisters, according to research marking National Siblings Day.
The study, commissioned by Disney to celebrate two of its most famous sisters – Anna and Elsa from Frozen – found that birth order has a "tangible and marked effect" on whether you're destined to be a company CEO, astronaut or scientist. So yes, there might actually be a reason that your brother or sister is on their way to heading up a company and you'd rather make up songs on your guitar.
Psychologist Emma Kenny and a team of statisticians analysed a random sample of more than 500 of the most successful individuals from 11 different career groups to identify statistically significant patterns and found that often, siblings like Anna and Elsa can have very different destinies.
Here's where your birth order could lead you and why…
First-born children
First-borns are more likely to reach for the stars, like (ahem) Buzz Aldrin, with astronauts 29% more likely to be eldest children.
They are also likely to gravitate towards science and engineering careers, with the likes of Stephen Hawking and Tim Berners-Lee amongst the sample of scientists, of which a significant 37% were eldest children.
Kenny says: "First-born children often display personality traits such as ambition, logical thinking, and an enterprising and scholarly nature, so it's not surprising they tend to gravitate towards careers like science and engineering and becoming astronauts.
"There can also be a side to eldest children which sees them as natural-born leaders and movers and shakers with an energetic nature so the other career types typical of eldest children (rock stars and reality TV stars) also fall in line with this. Elsa in Frozen is much more logical and reserved than her sister Anna – maybe if she didn't have a kingdom to lead she would be an astronaut!"
Middle children
Middle-born children were found to be 30% more likely than their siblings to become company CEOs, like Rupert Murdoch, while the incidence of Olympians was 41% higher amongst middle children than might be expected from an average family.
Kenny says: "Middle children tend to exhibit more competitive, diplomatic personality traits – often because they have to fight for the attention from their siblings! – so are naturally more likely to choose career paths that utilise these skills, like becoming a company CEO or competing at the highest athletic levels as an Olympian."
Youngest children
As for the youngest born, a career in classical music may well await – the research noted that they are proportionately 50% more likely to follow in the footsteps of Johann Sebastian Bach or Mozart than their older siblings.
Explorers are 12% more likely to be youngest children (like Bear Grylls) and were found to come from families 86% larger than the UK average, including Christopher Columbus who grew up as one of five siblings, and Sir Francis Drake who was one of 12. Ah, so that's why you haven't discovered any new countries recently.
Kenny says: "Youngest children are characterised by sensitivity and idealism with a hard-working and sometimes attention-seeking nature, so while the career paths of composers and explorers may seem different, these personality traits support both findings well.
"Composers require sensitivity and wishful thinking to create musical masterpieces and explorers require these traits to tread carefully on their worldwide expeditions. Just like these traits, Anna, the youngest sibling in Frozen, is an idealist with an undeniable sensitive side."
Only children
Growing up as an only child was also found to significantly impact career paths, the perfectionist and mature personality traits of only children appears to make them more likely to choose careers as artists, like Sarah Lucas and LS Lowry (181% higher than would be expected).
"Only children are much more likely to grow up to be artists than children who grow up surrounded by siblings. Only children are often characterised by a perfectionist nature and are very responsible – key traits when creating amazing portraits, especially of other people! Only children also often find it easy to get along with people and can mature quite quickly."
Disney is celebrating the film Frozen, which focuses on the close relationship between sisters Anna and Elsa, today on National Siblings Day.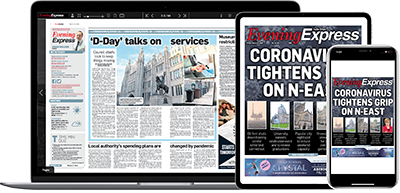 Help support quality local journalism … become a digital subscriber to the Evening Express
For as little as £5.99 a month you can access all of our content, including Premium articles.
Subscribe