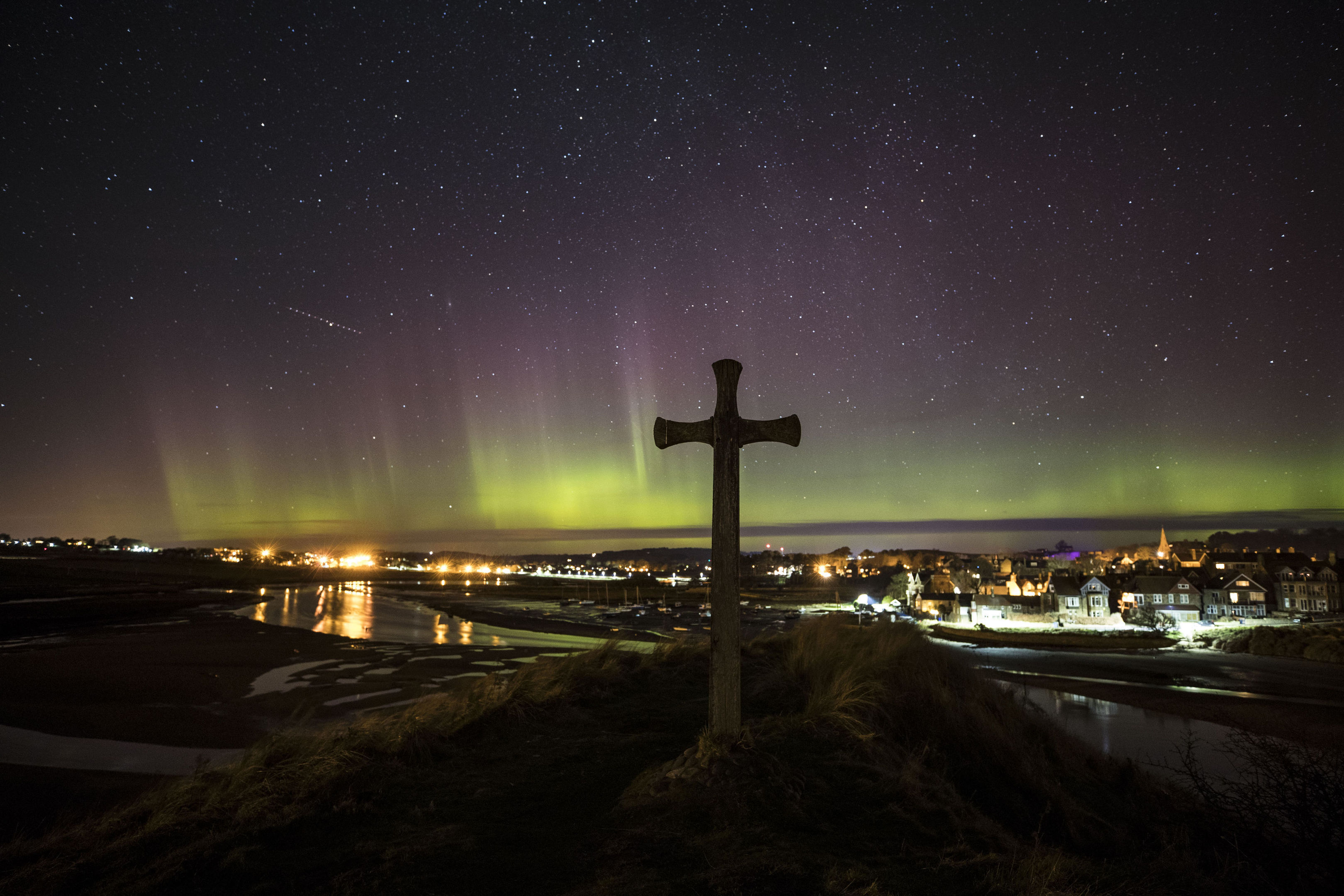 The Northern Lights were visible over the UK on Wednesday night, with people as far south as Cumbria and Northumberland spotting the solar storm.
The lights are rarely seen in the UK, so many took the opportunity to photograph the display.
Aurora Borealis was seen over Alnmouth in Northumberland at St Cuthbert's Cross.
The same display was also spotted over Scotland.
Aurora from Loch Lomond tonight @chunder10 @BBCWthrWatchers @TamithaSkov @StormHour @AuroraNotify @Aurora_Alerts @aurorawatchuk pic.twitter.com/fogQs93Pi7

— john anderson (@john_a_photo) March 2, 2017
The #Auroraborealis in great form last night at David Stirling Memorial #ScotSpirit #northernlights @StirObserver #Scotland pic.twitter.com/ZpB7x18Idb

— Airborne Lens (@AirborneLens) March 2, 2017
Aurora to the north of St Andrews just now #auroraborealis #northernlights @TamithaSkov @SunViewer @TweetAurora @PhysicsSteve pic.twitter.com/AHMjA0qKsi

— Dr Urska Demsar (@udemsar) March 1, 2017
They were also seen from Cumbria.
Spectacular Aurora Borealis over North Cumbria and Scottish Borders. Northern Lights shining bright #Auroraborealis #Northernlights #aurora pic.twitter.com/1zUBlORoXm

— Stuart Walker (@StuWalkerPhotos) March 2, 2017
There was more cloud cover in Ireland, but they also got a pretty nice view.
@barrabest @angie_weather @ILoveNorthCoast @auroraserviceeu @Aurora_ireland @aurorawatchuk Giants Causeway and darned cloud pic.twitter.com/DNtIl4WDlp

— Kathleen Millar (@kmmillar2000) March 2, 2017
The Northern Lights occur when charged particles from the sun collide with gas particles in the Earth's atmosphere, which makes them glow.
The green lights seen here are caused by charged particles hitting oxygen molecules about 60 miles above the Earth.
Seeing the Northern Lights in somewhere as south as the UK is rare, and is down to a particularly high quantity of charged particles coming from the sun, which are able to enter the atmosphere further from the northern magnetic pole.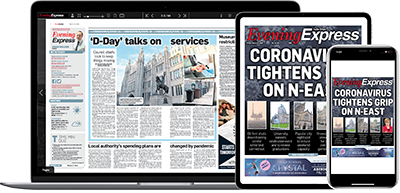 Help support quality local journalism … become a digital subscriber to the Evening Express
For as little as £5.99 a month you can access all of our content, including Premium articles.
Subscribe