The death toll from the terrorist attack in London Bridge has risen to seven, the head of Scotland Yard has revealed.
Metropolitan Police commissioner Cressida Dick condemned the atrocity as "appalling" and "ghastly".
She said police believe there were three attackers and that all had been "neutralised".
London Terror Attack: Seven dead; 48 hurt; three suspects killed
Attackers brought carnage to the streets of the capital, stabbing a police officer and revellers with 12-inch knives, reportedly shouting "this is for Allah".
The trio were pictured wearing what appeared to be explosive vests, with police later confirming they were hoaxes.
Police were called at around 10.08pm to reports of a vehicle striking pedestrians on London Bridge.
The white van then continued to drive to Borough Market.
Three men then left the vehicle and began to stab people, including a British Transport Police Officer;
The suspects were confronted and shot by police at Borough Market within eight minutes of the first call being made.
In addition to seven fatalities, 48 people are being treated in hospital after being injured in the attack.
It is the third terrorist atrocity in Britain in less than three months after the Westminster and Manchester attacks in March and May.
Addressing media outside Scotland Yard, Ms Dick said: "Last night we saw another appalling and tragic incident in London – something we hoped we would not see again."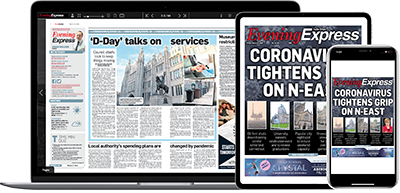 Help support quality local journalism … become a digital subscriber to the Evening Express
For as little as £5.99 a month you can access all of our content, including Premium articles.
Subscribe