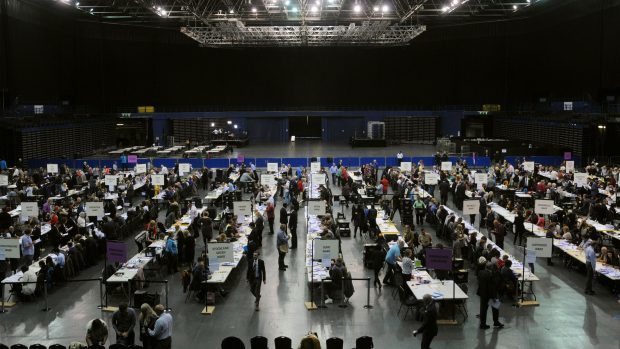 It became clear early on that the Conservatives were set to be the big winners in the local elections.
But with all 88 councils in Britain having declared their results, these graphics really drill home just how big the win was.
1. This map might bring a tear to Theresa May and Jeremy Corbyn's eyes, but probably for different reasons
2. And if that didn't do it, this might
3. Labour still hold the majority of council seats in Wales, but that doesn't tell the whole story
4. The same chart for Scotland shows the Tories overtaking Labour in what used to be a stronghold
5. While in Britain as a whole, this tells the story of the election
6. And just in case you need the point hammering home though, there's this
The weekend will probably be much more bearable for these two than the rest of the party leaders.