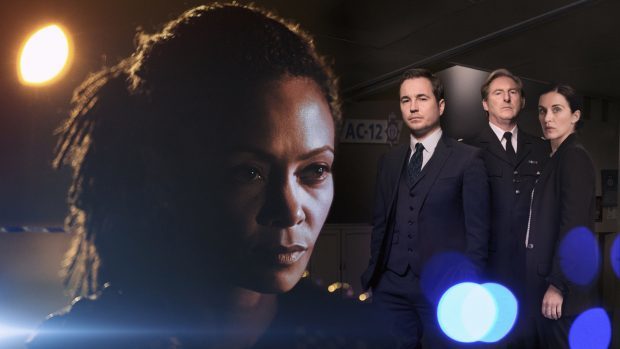 Line Of Duty's thrilling fourth series ended on a high as the final episode scored the programme its largest audience yet.
The BBC police drama's sixth and final instalment on Sunday night was viewed by 7.5 million according to overnight ratings, nearly one million more than the penultimate episode the previous week at 6.6 million.
The number, the highest overnight figure in the show's history, is expected to grow after viewers watching on catch-up are taken into account after seven days.
It's over! ?? Series 4 over & out! See you all for series 5! #LineofDuty pic.twitter.com/sxWGnz3CuB

— Line of Duty (@Line_of_duty) April 30, 2017
The fourth episode of the series, starring Thandie Newton, Martin Compston and Vicky McClure, has so far been the most successful after consolidated figures showed that 8.5 million fans tuned in overall after it scored an initial 5.7 million in the overnights.
The previous three series of Line Of Duty, which aired on BBC Two, saw audiences peak at 5.6 million.
Fans were left enthralled and shocked by the twist in the action-packed episode as the mysterious Balaclava Man was identified to be several people rather than just one culprit.
Viewers had been gripped for weeks over the identity of the murderer with almost every character a suspect over the course of the series.
But although Balaclava Man was shot dead by police, he was not named, and it became apparent he was working for a criminal network.
Rather than one offender, there were "Balaclava Men, plural".
The instalment also saw the net close around Detective Chief Inspector Roz Huntley (Thandie) as her role in the death of Timothy Ifield in the first episode was finally revealed.
She broke down during a gruelling interrogation, confessing as she realised the mountain of evidence against her, and was slapped with a jail sentence.
Following the broadcast, Line Of Duty writer Jed Mercurio was praised by Maya Sondhi, whose character Pc Maneet Bindra was surprisingly revealed to have been involved in the drama.
She said that the cast are kept in the dark about the plot twists along with the audience, and that things are changing constantly throughout filming.
Speaking to BBC Radio 4′s Today programme, Maya said: "You get the first three episodes because Jed writes the first block first – the wonderful, evil genius Jed – then he writes the second block after.
"So things change still in the process of filming and scripts get rewritten all the time, but I had no idea about (the ending) at all."
"Am I still a police officer?" Roz giving us Chills! Actual Chills! Do the right thing Roz! ??? #Lineofduty pic.twitter.com/tsx1ej4FHL

— Line of Duty (@Line_of_duty) April 30, 2017
She added: "He does write amazing twists and I think generally people love to be challenged, and all the procedural stuff is interesting and detailed, you really have to pay attention.
"I didn't see any of these episodes, I was watching it fresh, and obviously I knew the script and knew what I'd shot and a bit of what other people had shot, but you don't know how it is all cut together in the edit, so there were some surprises for me."
A fifth series of Line Of Duty has already been commissioned, and Maya hopes to return although she said Jed has yet to start writing it yet.
She said: "He writes it on his own, he does all the storyline and once he's decided what the series is about, the characters, then I hope to get a call."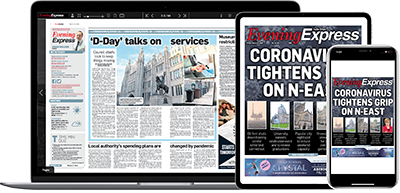 Help support quality local journalism … become a digital subscriber to the Evening Express
For as little as £5.99 a month you can access all of our content, including Premium articles.
Subscribe