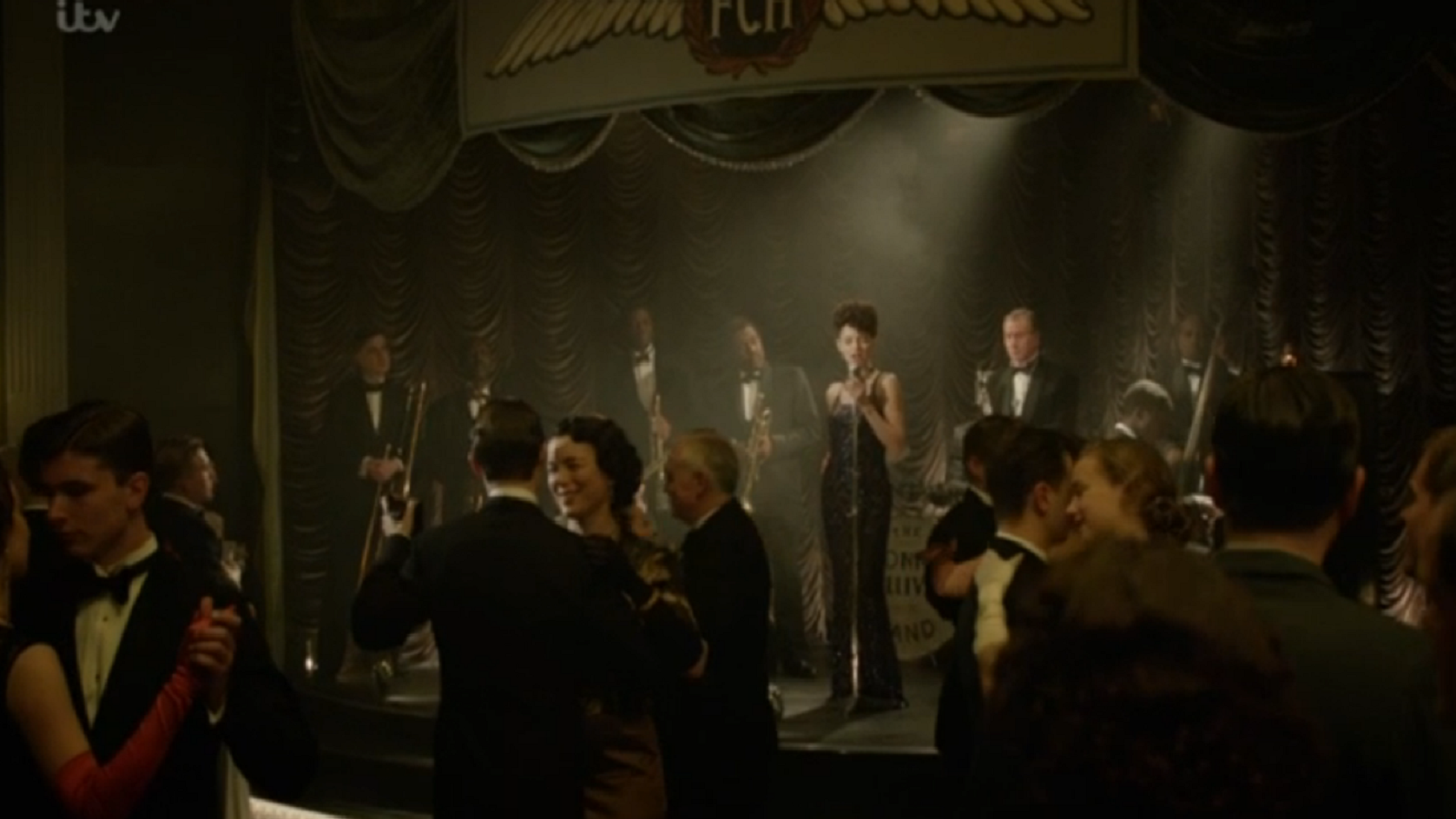 The first episode of a brand new series is crucial, there's no doubt about it. In just one show you make the bold decision whether you like it enough to watch the whole series – which as we all know, is no small commitment.
Last night saw the first episode of ITV's The Halcyon, forcing people to make this difficult choice.
Gonna try this and see if I like it or not #thehalcyon

— Dave (@DavidMackayy) January 2, 2017
Set in 1940, London is in the throes of the Second World War but it's not all tears. Instead, we're shown the glitz and glamour of the high life alongside the woes of war in the stylish hotel The Halcyon.
With the first scene showing a sleek jazz band being interrupted by a bomb going off, we all knew we were off for an explosive show (if you'll pardon the pun).
wow an explosive few moments into #TheHalcyon @ITV wow

— Emma Louise Webb. ITV (@EmmaLouiseWebb3) January 2, 2017
Woah…glamorous birthday party full of intriguing glares + stares followed by destructive bomb damage…#TheHalcyon's started with a bang!?

— Matti Colley #FBPE (@matti_colley) January 2, 2017
What really got everyone talking was the stunning 1940s style of the episode. Seriously, what gorgeous outfits, and can we stay at that hotel please?
https://twitter.com/angelathompson5/status/816028010235265025
Liking this so far. Oh the glamour. Its so me #TheHalcyon

— Heidi (@too_manyshoes) January 2, 2017
Nice frocks #TheHalcyon

— hognobia ? (@lokiarty) January 2, 2017
After watching the show, many people began to wish they weren't currently living in 2017.
https://twitter.com/Soph_laalaa/status/816028781613871104
Loving it so far. Love this period in history. I was born in the wrong era. #TheHalcyon

— Tracey (@pinklady40s) January 2, 2017
https://twitter.com/hannahballerina/status/816035754367451136
Despite the glamour, some people were a little unconvinced by the authenticity of the show.
Very disappointed by #TheHalcyon. Preposterous set up of lowly staff telling the knighted hotel owners how to behave #downstairsupstairs

— Lucy White (@LucyWhiteDublin) January 2, 2017
Also did the production & costume designers get their Art Deco & war-eras mixed up? Very confused styling #TheHalcyon

— Lucy White (@LucyWhiteDublin) January 2, 2017
So far #TheHalcyon looks like another over-glamourised, poorly researched, badly written and unrealistic load of TV twaddle.

— Old Nicodemus (@oldnicodemus) January 2, 2017
But on the whole, people were thrilled by the opening episode – and are most definitely gripped for the whole season.
Loving #TheHalcyon. The new Downton?

— Michelle Manning (@EarlyModernMiss) January 2, 2017
Loving it already! ?? Will fill the gap left by Mr Selfridge quite nicely, thank you very much!??#TheHalcyon

— MissM (@Milly1978) January 2, 2017
Love #TheHalcyon! Just what we need!

— laurenmalway (@Lauren_Alway) January 2, 2017
#TheHalcyon – the perfect remedy for bank holiday Monday night blues. Thanks @ITV!

— Georgina Baxter (@gmebaxter) January 2, 2017
A good view of actress Kara Tointon's rear end as Betsey the jazz singer also seemed to help endear many people to the show.
Kara has a pretty bottom #TheHalcyon @ITV @TheHalcyon

— angela thompson?????? (@angelathompson5) January 2, 2017
https://twitter.com/journostacey/status/816033521118707712
Because who doesn't want a bit of intrigue and drama wrapped in a stylish 1940s package? Especially with the tense finale of the show, excuse us while we go cancel our plans for next Monday night.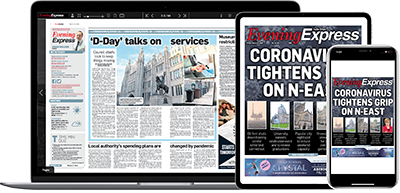 Help support quality local journalism … become a digital subscriber to the Evening Express
For as little as £5.99 a month you can access all of our content, including Premium articles.
Subscribe