The silverback gorilla who sent ZSL London Zoo into lockdown made an "opportunistic" exit through two unlocked doors into a corridor where a keeper was working and drank five litres of undiluted squash.
Reconstruction of the London Zoo gorilla drinking five litres of undiluted blackcurrent squash pic.twitter.com/ClNnQPk9sq

— Adrian Bradley (@adebradley) October 20, 2016
Professor David Field, the ZSL's zoological director, said Kumbuka was kept calm by the member of staff, with whom he had a "close bond".
Armed police were called to the central London attraction and visitors were evacuated when the alarm was raised following the ape's bid for freedom on October 13.
Before being tranquillised and moved back to safety, Kumbuka used his moment of freedom to glug the blackcurrant squash. Legend.
There's something about the thought of that gorilla at London Zoo chinning 5L of blackcurrant squash that makes me feel very happy.

— James Porteous (@MrJamesPorteous) October 20, 2016
Despite the animal's security breach, Professor Field said the whole affair was "less dramatic than some would have you believe".
He added: "I can certainly tell you that there were no broken locks, Kumbuka did not smash any windows, he was never 'on the loose', and his normal gorilla posturing reported by visitors earlier in the day was unrelated to the incident."
Kumbuka's daring escape began after he was called into his enclosure for dinner shortly after 5pm.
Professor Field said that the human error which facilitated the escape was rare and the risk of mechanical failure meant having an automated security system posed a "greater" threat.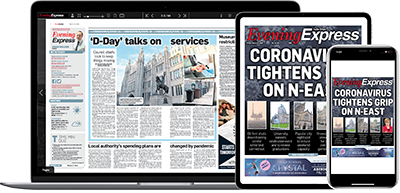 Help support quality local journalism … become a digital subscriber to the Evening Express
For as little as £5.99 a month you can access all of our content, including Premium articles.
Subscribe